Utah higher ed chief looks to curtail student debt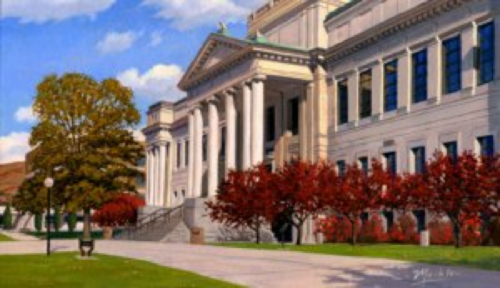 This archived article was written by: Shauntel Forte
Utah's higher education chief wants to increase scholarships for students to keep them free from student loan debt and increase graduation rates at state colleges.
Commissioner David L. Buhler told lawmakers during the first week of the legislature that any bright student who wants to attend college should be able to do so. He presented statistics including the existing and proposed costs of tuition for Utah's eight public colleges and universities.
The University of Utah is the flagship institution of Utah's eight public colleges and universities.
Financial limitations are a large deterrence to college admissions and many can't afford it. At the same time, the state has the responsibility to help prevent student debt, he said.
Buhler said, "There are several means by which students have received financial help, but could we be doing more?" He said he wants funders to team together with the state to increase collegiate funding.Members of the Higher Education Appropriations Subcommittee applauded the fact that Utah holds the third lowest tuition in the country, yet the cost of tuition is proposed to increase by 2.5 percent.
"Why does the cost continually increase? We need to continue to keep tuition as low as we can," said Sen. Jim Dabakis, D-Salt Lake City. Buhler said that the amount lawmakers are able to put into the system dictates what we are able to charge.
Along with addressing student debt, Buhler outlined the goal to increase college enrollment by one to five percent, with increased funding. About eight out of 10 Utah high school graduates who enroll in college attend a Utah System of Higher Education institution.
The Board of Regents has projected two growth scenarios, one for a one percent growth and the other for five percent growth. Sen. Stephen H. Urquhart, R-St. George and committee chairman, suggested open enrollment as a way to increase students.
"We could offer increased counseling to those admitted. We are responsible for them once they enter our doors," Urquhart said.
Rep. Jon E. Stanard, R-St. George, said he wants more counseling to help students connect to post-graduation professions.
The committee concluded by hearing from Weber State University President Charles Wight, who shared success stories. Sen. Evan Vickers, R-Cedar City, suggested all Utah universities follow Weber State's model.
"We should help to implement these great rates in all of our institutions," Vickers said.