35th annual women's conference features DiCaro and Kirby as keynotes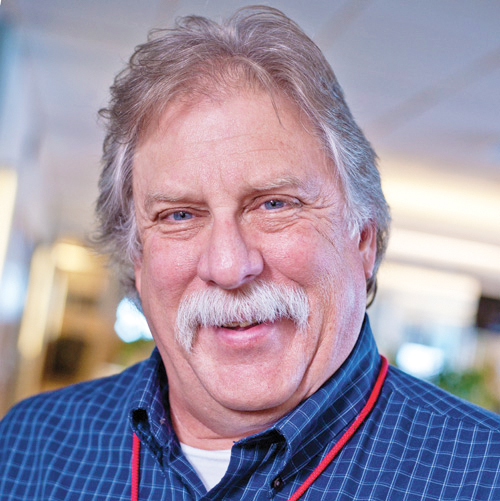 Carbon County native, Sophia DiCaro, and Salt Lake Tribune columnist, Robert Kirby, will keynote USU Eastern's 36th annual Women's Conference on Friday, April 10, from 9 a.m. to 3 p.m. in the Jennifer Leavitt Student Center. The conference features 15 workshops with its theme "Making a Better You."
Sophia DiCaro
The morning keynote is DiCaro, who served under four governors and is a member of the House of Representatives. She graduated from the College of Eastern Utah, and the University of Utah where she earned her bachelor's and master's degrees.
 At the governor's office, she worked as deputy director and chief operating officer, interim executive director, finance director, lead budget and policy analyst, federal assistance management officer and state data center coordinator. In addition, she is an adjunct instructor for the masters of public administration program at the U of U.
 She adores political science and studied abroad. Destiny led DiCaro to discover she had a way with numbers and budgets and worked to keep Utah's economy growing.
 DiCaro grew up in Price, her father's hometown, where he worked as a coal miner and her mother a seamstress. Her father met her mother when he was stationed in Japan as a U.S. Marine Corp. sergeant, and that's where DiCaro studied abroad, focusing on East Asia relations.
 She lives in West Valley City with her husband Robert and three young children. DiCaro serves on the Utah State University Regional Advisory Board and Utah Multicultural Commission. In May 2013, she was selected as one of 30 Women to Watch by "Utah Business Magazine."
Robert Kirby
The afternoon keynote is Robert Kirby. Whether liberal, conservative, traditional, or unorthodox, Kirby's piquant look at the peculiar people he writes about in his Salt Lake Tribune columns or one of his nine books is why local audiences appreciate his humor.
Kirby's life has many threads in Eastern Utah, and he often writes about his favorite people and places in this area.
Although for the most part, his columns are strictly for humor, he can be spot on when describing a life-changing event.
He refers to himself as the OxyMormon because his column appears in the Salt Lake Tribune whose readership encompasses many non-LDS readers. He attempts to explain in his usual humorous way, the LDS way of thinking to outsiders. This approach either alienates those Latter Days Saints who feel their beliefs should not be satirized, or endears itself to the readers.
He started his career as a police officer in Grantsville and later moved to Springville. While taking night classes at Brigham Young University, he began writing columns for the local newspapers under the pen name Officer "Blitz" Kreeg.
He left his career as a police officer in 1989 and devoted himself to full-time writing. He started writing his column for the Tribune in 1994, where he has won several regional awards.
His fiction books include "Dark Angel," "Brigham's Bees," "Wake Me Up for the Resurrection," "Sunday of the Living Dead," "Kirby Soup for the Soul," "Pat and Kirby go to Hell (or heck if you have the sticker edition)," "Family Home Screaming" and "Happy Valley Patrol." His only nonfiction book is "End of Watch: Utah's Murdered Police Officers, 1853-2003."
Workshops
Enriching each individual was the thought process behind each workshop, according to Susan Polster, chair of the conference.
"Mrs. Seal's Kitchen" is about notching up one's diet and health. She uses microbes to supercharge food naturally by fermenting foods like bread, tea, beets, cabbage and milk.
"Gaining Balance, Strength and Flexibility" is by Core Fitness Owner Eric Rasmussen. A NASM Certified Personal Trainer in Women's Fitness and Fitness Nutrition, he specializes in training athletes of all ages and fitness levels.
"Oriental Medicine" with Luke "Tera" Matsuda is about the common issues women face, reasons why they happen, ways to prevent them and ways to recover and feel better. It's a personalized approach to health and diseases.
"Chair Yoga" with Malarie Matsuda says yoga is down to earth and practical. Relax in a chair and learn useful yoga and meditation techniques to improve your life and age with grace.
"Mikel Therapy" by Kim Cormier discusses the cause and treatment of fibromyalgia, chronic fatigue syndrome, depression, irritable bowel syndrome, anxiety/panic attacks and migraines. A nurse, author and senior Mickel Therapy practitioner, she give techniques to heal and prevent them.
"Eating the Way God Intended" is Jeri Timothy's passion. She is writing a book about diet and exercise where she discusses the four basic food groups, counting calories, shopping and, of course, exercise.
"Basic PhotoShop Techniques" by Marie Bryner-Bowles will give some of the coolest techniques the program has to offer to photographers. "It will open so many avenues of creativity," she writes.
"Credit, Investments, Budgets and Careers in Banking" is presented by Malisa Cox of Zions Bank.
"Redecorating on a Budget" is presented by Gayla Milovich. It's spring and one of the harbingers of spring is redecorating your house to chase away the winter blahs.
"Life Happens…Find the Funny" is presented by Suzi White. A comedian who hits the comedic circuit in Salt Lake City, specializes in taking daily stress and making it funny.
"What NOT to Wear" is presented by Joylynn Nelson who can show anyone how what one wears reflects themselves.
"Intrinsic Values and Why it is Easier to Believe the Bad Stuff" is by USU Eastern's Darrin Brandt. With a background in sociology and psychology, he discusses how the human mind sets its value system.
Registration is $20 per person at usueastern.edu/womensconference.