What life is all about for Park: Skiing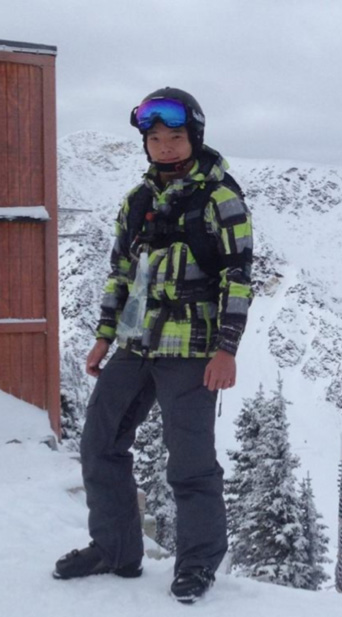 This archived article was written by: Carly Dalton
Mike Park is an avid lover of skiing. So much that his dream vacation spot would be Alaska. "I want to try the big mountain skiing. I love the mountains and I've heard that the snow is great for skiing."
Skiing is Park's biggest hobby. On average, he skis up to 20 times in a skiing season. The most exciting week he has had is skiing five days in a row. Park doesn't like the summer because there is nowhere to go skiing. One hobby he would like to engage in during the summer season is rock climbing.
Park is from Seoul, South Korea, and has a twin brother who is still in Korea.
Park is working on his general studies and is majoring in physics. He wants to be an astrophysicist when he graduates from college. If he had any super power, it would be to travel throughout space.
The biggest change that has happened in his life and what everyone appreciates him for is, "serving in the marines for South Korea." It helped him to become more responsible as a person.
The first thing he notices about someone is their shoes. The greatest accomplishment in his life is being able to study science at a college; he enjoys it even though it can be hard at times.
His biggest role model is, "Carl Sagan, who is a successful astronomer. Outside of studying astronomy, he is an all-around honorable man."
The craziest thing that has happened to Park was breaking both of his legs at the same time when he was 11. He was having a snowball fight with his brother. He was on the roof attacking from the the higher position when he slipped and fell off.
Riding his bike around town and swimming are his favorite things to do around Price. Something he dislikes about Price is, "there's not much to do. I'm usually at the library studying." He also likes to go shooting with his friends and play video games. He is always a friendly face around campus.