Visually stunning for architectural photographer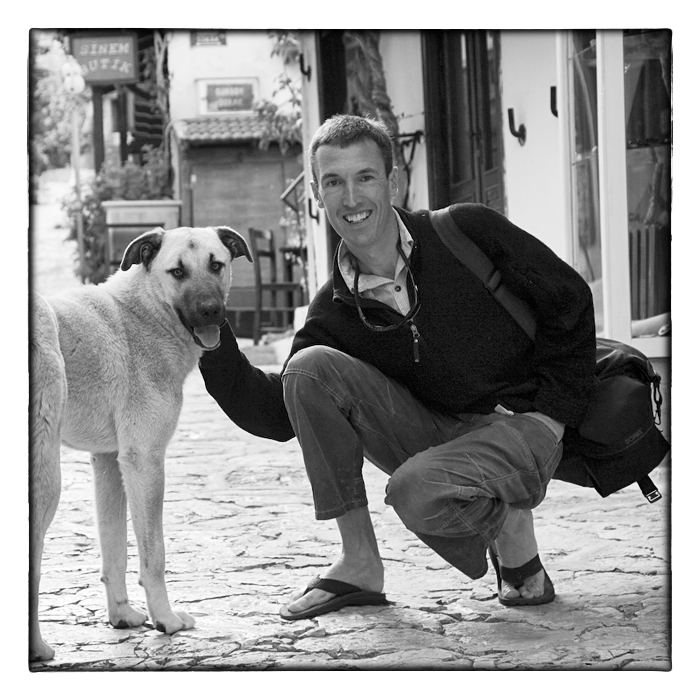 This archived article was written by: Nathaniel Woodward
The start of the semester didn't just bring new students to USU Eastern, but the addition of a new state-of-the-art Central Instruction Building to house the communication, theater, music and criminal justice departments.
As luck would have it, a flash rainstorm on the first day of class gave shelter seeking students an opportunity to explore the modern designs of the CIB. Walking around the building students may see high-end contemporary designs as well as a smooth flow which guides newcomers easily about.
The new building not only attracted the attention of the community and students, but of professional architectural photographer Paul Richer, who was spotted throughout. Richer, an independent photographer based in Salt Lake City, UT, was spotted with his high-tech equipment taking pictures in and around the CIB's classrooms, corridors and common areas. Approaching Richer, one found that he was very warm and welcoming to any questions about his work. As it turns out Richer may have been born to take pictures, being the son of a former Time Magazine Photography Editor.
After growing up surrounded by incredible photographs, Richer worked as a commercial assistant in Montana before attending the Brooks Institute of Photography. His personality that he describes as "highly meticulous" led him to the genre of architectural photography, which gives him the opportunity to tour top-of-the-line modern buildings, both private and educational as well as breathtaking homes and estates many of which can be seen on his website richerimages.com.
Richer has toured hundreds of contemporary multi-million dollar buildings, capturing their uniqueness and design in his photographs, which brought up the question "How does our new building measure up?" to which Richer gave his sincere approval. In a career that has taken Richer all over the country working for clients at architectural firms, interior designers, magazines, construction companies, websites, and Getty Images it is, for our University, a great sign of achievement to have such an incredible new work of art on our little campus.