Logan artist Roxane Pfister shows love of landscape at Gallery East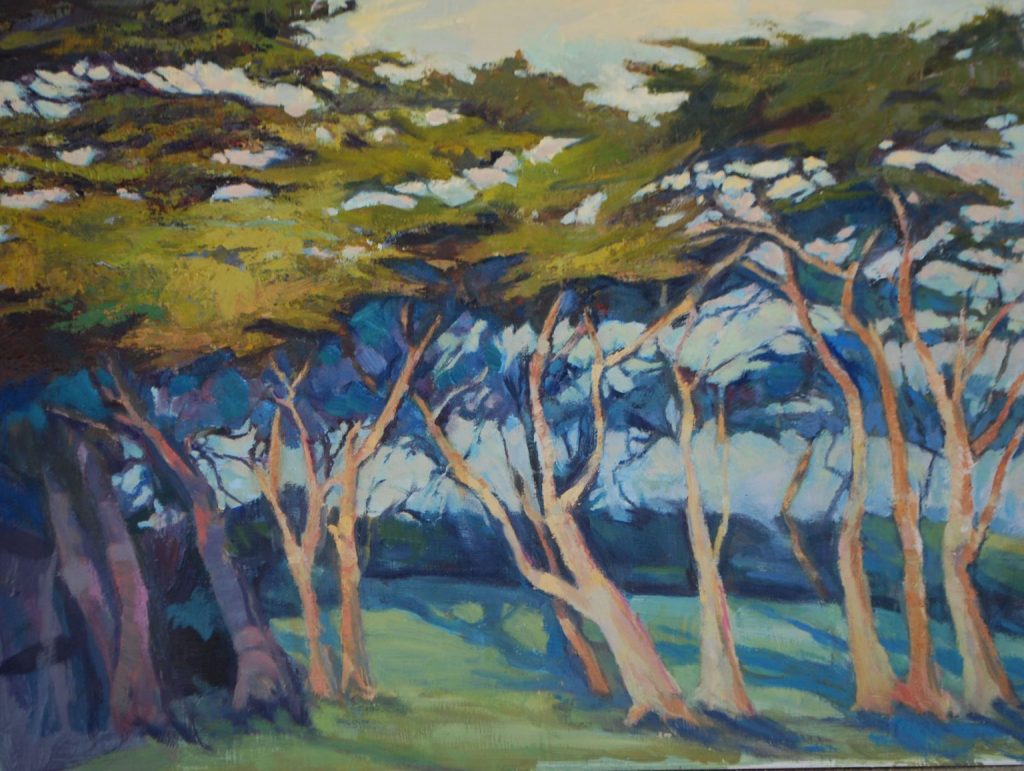 Logan artist, Roxane Pfister, shares her painted scenes of the high desert, rugged Utah mountain scapes and California coastline in her forthcoming exhibit on the USU Eastern campus. Her exhibit, "For the Love of Landscape," will be exhibited at Gallery East from Nov. 9 through Dec. 11.
Pfister was born in Boise, Idaho, but moved to Idaho Falls when she was 8. "I always loved to draw, scribble, paint and generally mess things up when I was a kid, and I am grateful my parents allowed me to do this," she remembers.
This childhood curiosity continued to fuel Pfister's creative passion. "My love for art remains undiminished," she affirms, "and despite a number of distractions, I have continued to work at my art, taking workshops and courses and painting all I can."
This persistent pastime resulted in remarkable vistas depicting the Point Lobos shoreline, views near Big Sur and the bucolic Cache Valley landscape. Wherever her travels take her, Pfister attributes her love of landscape to the people and places of Northern Utah.
"I appreciate having the opportunity to surround myself with art and artists in beautiful Cache Valley," she says.
Pfister's colorful landscapes reveal not only a love for the out-of-doors, but a consummate skill in applying her paint that is as apparent as the visceral brush strokes that comprise her painterly visions. Her confidence with a brush is a skill that she acknowledges is one that is acquired over a lifetime of hard work.
"For me, the creative process is demanding, one that never ceases to challenge those hardy souls brave enough to take it on. To be able to create something truly beautiful is a lifetime aspiration; it takes many hours of dedicated work to acquire the skills necessary to produce art. To devote one's life to this pursuit is a rewarding, and at times frustrating, endeavor," Pfister said.
Pfister graduated from Utah State University with a Bachelor of Fine Arts before moving to Los Angeles, Calif., and working in commercial illustration. She eventually returned to Logan where she met her husband, Jim. "Along the way, I had four children, started back to school in mathematics and statistics and earned an MS in statistics at USU. I have taught and practiced statistics at USU in various capacities until the present."
A closing reception and gallery talk will be on Friday, Dec. 11, from 6 – 8 p.m. Students, family and the public are invited. The gallery is located in the Central Instruction Building and is free and open to the public during the academic year from 9 a.m. to 5 p.m., closed weekends and holidays.
Any questions can be answered by Noel Carmack, Gallery East curator, at 435-613-5241 or email at [email protected].