USU Eastern's volleyball season comes to a close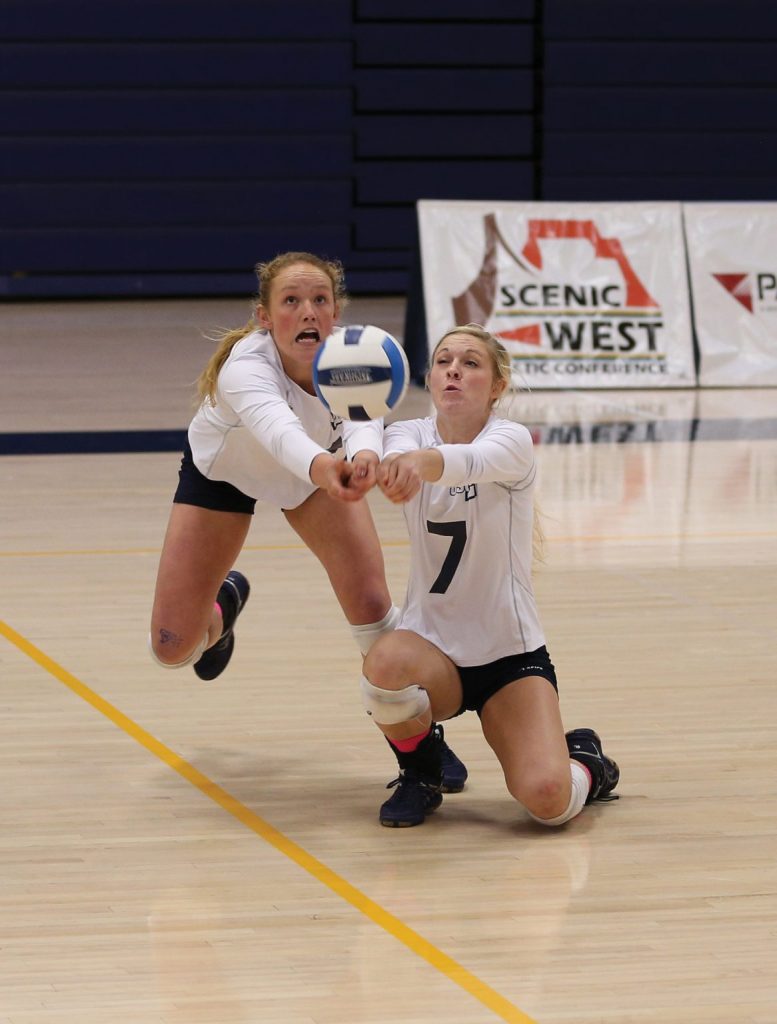 This archived article was written by: Kayla Newman
The regular volleyball season came to a close as the Lady Eagles played their last two home games this weekend. The Scenic West Athletic Conference is one of the toughest conferences in the nation, and the USUE volleyball team has done well hanging in with the best teams in the country.
On Friday, Oct. 30, the volleyball team took on the College of Southern Idaho, the number 1 team in the nation. The team came out strong in the first set, beating CSI 25-23. With a win from the first set, they went into the second one with fire. The game was back and forth, point for point, the entire match. Eventually, CSI came out on top with 27-25. The next two sets were tough for the Eagles. They lost the next two sets 25-17 and 25-12. Taina Sorenzo dominated in digs for the game with a total of 32, Marlee Adams and Vanessa Pawlak also lead with nine digs each.
The Halloween game against Salt Lake Community College was a special game for the USUE volleyball team. Honoring the second-year players was emotional as the sophomores prepared to play their last home game at USUE. Coming off of a loss the night before was hard on the team, but they kept their energy and spirts up.
SLCC came out strong, beating the Eagles in three straight sets, 25-20, 25-17 and 25-14. Pawlak lead the team in kills with a total of 10, Adams with eight and Jessica Snarr with four. Sorenzo again led in digs with a total of 15, Pawlak with six and Adams with four.
Although their record isn't as great as the team would have liked, they are confident going into the regional tournament. The team has developed a bond and friendships that nothing can break. "Anything can happen at the tournament. Seating and ranking doesn't matter. We are going to go out strong and try to upset the entire conference," says outside hitter, Pawlak. The regional tournament begins Saturday, Nov. 6 at CSI in Twin Falls, ID. USUE is going into the tournament ranked 6th out of 7 teams. Their first opponent is Northern Idaho College; the tournament is single elimination so if they continue to win, they play SLCC second on Saturday and then CSI for the championship, based on how the rankings are. They hope to perform well in the tournament and nationals is still their goal.