Women's soccer team heading to playoffs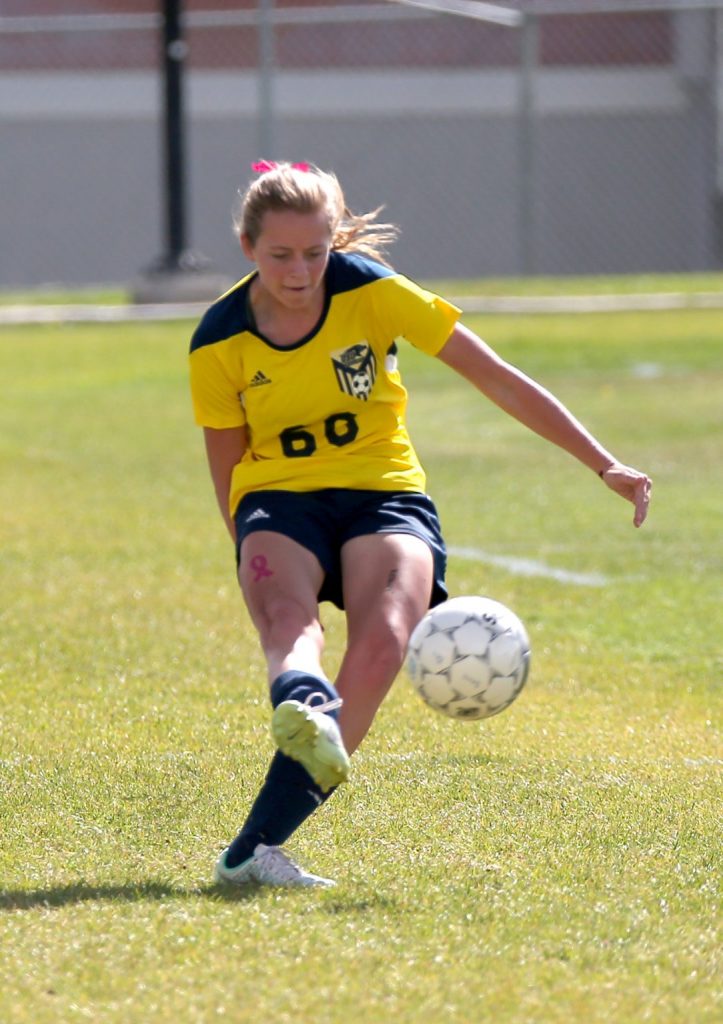 This archived article was written by: Jorge Lascano
This weekend they head over to Denver, Colorado to playoffs where all the stats restart as coach Ammon Bennett says: "Now everything you did doesn't matter, every bodies record is zero-zero." Which means if we loose, we might be coming back immediately. But if we win we will have two more games to go: semifinals and final, which will be played the next day. According to coach Bennett who says that they have a lot of confidence, if they do what they are supposed to do. They can win these games. Bennett doesn't warranty anything as they are playing really good teams. Laramie County would be our first opponent; we played them early September in this season with a 0-0 tie. As they played Defending National Champions the day before and lost at double over time 1-0. So exhaustion was a factor to not let the team perform against Laramie. Bennett says: "I think our thought are well, I think we are moving the ball well. I think we are ready, we are ready as we can be." The other two teams fighting for the championship are Western Nebraska and Otero. Playing each other to dispute the final that will be played on Saturday.
They played against Snow College Club at Utah State University Eastern on October 23. With a final score 6-0 winning the second to last game of regular season.
They score four goals on the first half, with only three minutes into the game Lindsay Bray with an assist from Jacquelyn Tagg scores opening the scoreboard, seven minutes later we had Kelcie George receiving a pass from Bray scoring our second goal. The third one didn't come as fast as the other two, but in the minute 33 Kayla Hammond with the assistance of Mckenna Brown Scored the third goal. Within the next seven minutes of play Ashlynn Matthews with help of Tagg closes the first half.
The second half with only half into it, Megan Call receives a pass from Bray and scores the fifth goal. George closes the scoreboard of the game scoring the last goal with the assistance of Courtney Honeycutt.
Last week on Monday we played Mesa State University Club with a final score of 3-0, our last win of our regular season.
On the first half within 25 minutes of play, Bray with and assist of Kennedee Tracy scores the first goal; opening the victorious scoreboard. With only two minutes left of the first half Julia Westwood receives a pass from Call scoring the second goal. This was all for the first half.
The second half within 20 minutes of play a pass from Bray to Nicole Scharman gives us the third score; this being the last goal of the game.