Campus vandalized by BB Gun, suspect(s) still at large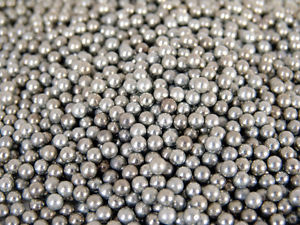 This archived article was written by: Nathaniel Woodward
At the beginning of November, reports filed of a person(s) shooting a BB gun towards students and at windows in and around the Bunnell-Dmetrich Athletic Center at USU Eastern. While no suspects have been identified, university officials are seeking input by anyone who may have information leading to the perpetrator(s). Vice Chancellor Greg Dart responded immediately to emails;
"On or about Nov. 5 and 6, there were several reports on campus of vandalism due to BB gun. In the BDAC, there were two shots fired into a racquetball court, both hitting the bulkhead wall and falling into the court. The court was occupied at the time, but no one was injured. The suspects could not be located.
"At least three vehicles were also shot by BB gun, including two belonging to employees and one belonging to a student. Two had a window shot out, while the other was hit in a side panel. Another window, in Sessions Hall, was also hit, and a window in the SAC Building was shot.
"At this time it is not clear if all of the vandalism is related, but police are investigating. If anyone has any information, they are encouraged to contact campus police."
Campus police can be reached by calling (435)613-5612.