Student Support Services sets up office in JLSC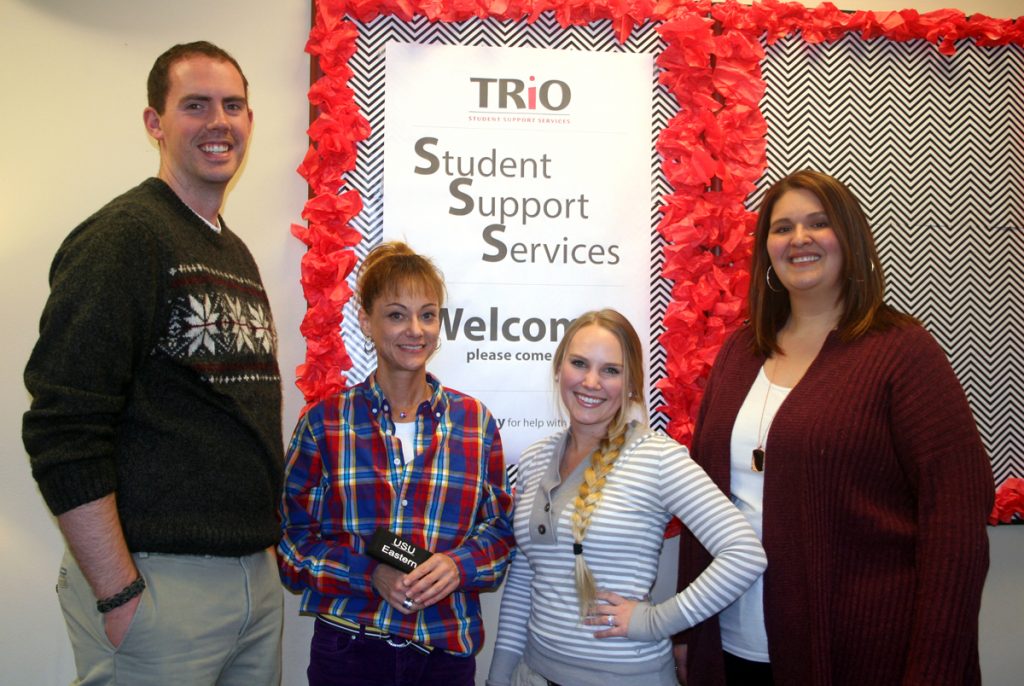 Student Support Services, the newest TRiO grant program at Utah State University Eastern, is accepting applications from first-generation, low-income or disabled students who are interested in obtaining a four-year degree.
The grant brings $1.1 million to the Price campus over the next five years. The goal of the program is to provide personalized tutoring, focused academic advising, career preparation and college success to students who may need additional resources. The program is coming back to USU Eastern after a five-year hiatus.
"We could not be more excited for Student Support Services," said Vice Chancellor Greg Dart. "At the core of our mission is helping students succeed and this program is a tremendous piece of the puzzle."
The grant funds additional academic advisors, tutors and support staff to serve program participants.
Rachel Lund, who directs the Upward Bound and Student Support Services, said the addition to the college has been immediately apparent.
"We are slated to serve 140 students," Lund said. "Those students will get personalized advising, tutoring and get to attend cultural events and college tours. The impact is tremendous."
The Student Support Services offices has been established in the Jennifer Leavitt Student Center room 225. There are now two academic advisors, an administrative assistant and the director who are all excited to serve the students of USU Eastern.
Gina Farnelli comes to USU Eastern from Michigan and is one of the new academic advisors.
"I am excited to be working for TRiO SSS because it is a program that empowers first-generation college students to reach their full potential personally and academically," Farnelli said.
Jason Gibson, another academic advisor, most recently worked in USU Eastern's financial aid office and said he is excited to work with the Student Support Services program.
Gibson said, "I think that it will be an awesome way to encourage students and inspire more students to be dedicated and successful in obtaining an awesome career."
Taren Powell, is the new Student Support Services administrative assistant, but she has had years of experience working with the Upward Bound grant program. She said the benefit of this type program is undeniable.
"As a student, you can never have too much academic help in trying to achieve all of your goals and aspirations," she said.
Tshe USU campus in Logan and the USU Eastern Blanding campus received renewals of existing Student Support Services grants as well. The program is renewable every five years.
To apply for the program, visit JLSC room 225 or call 435-613-5305.