Institute choir performs in SLC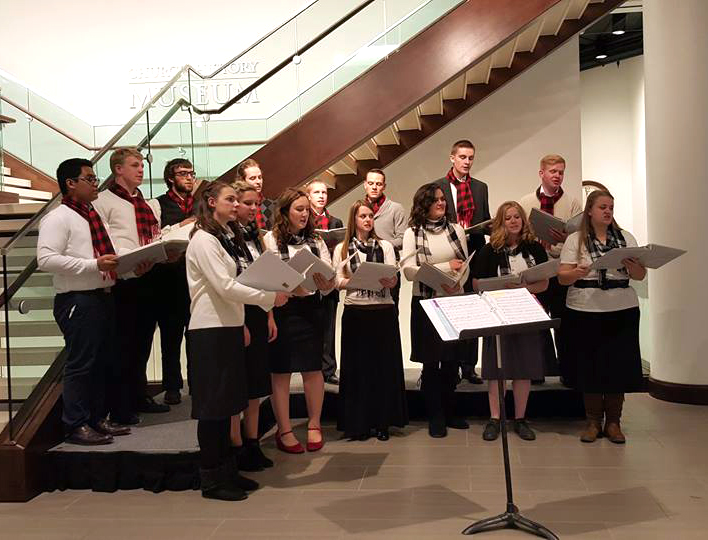 This archived article was written by: Madison Woodward
The Church of Jesus Christ of Latter-day Saint Institute of Religion choir, under the direction of Natalie Mantz, performed two concerts in Salt Lake City and a concert in Price the past few weeks. 
The songs performed were ones to help spread the Christmas spirit and bring good old fashioned jolliness to fellow students as finals draw closer. 
Their first Christmas performance was at the Institute's Friday Forum on Nov. 21. Some of the selections of songs they sang included "It's Beginning to Look a Lot Like Christmas," "A Simple Silent Night" and sped up version of the holiday classic "Jingle Bells." Families, faculty and students attended the hour-long holiday program.
 On Dec. 4, the Institute's choir took their songs on the road to sing at Temple Square in Salt Lake City as part of the Christmas on Temple Square events. They performed at two different venues: The Joseph Smith Memorial Building and The Family History Museum. They performed to crowds of visitors from throughout the world who traveled to Salt Lake to see the holiday activities of Temple Square. 
While the choir's holiday performances are over, they continue to practice songs every semester for the community performances and are soon to start practicing for their Easter program.