Out of Line exhibit on view at Gallery East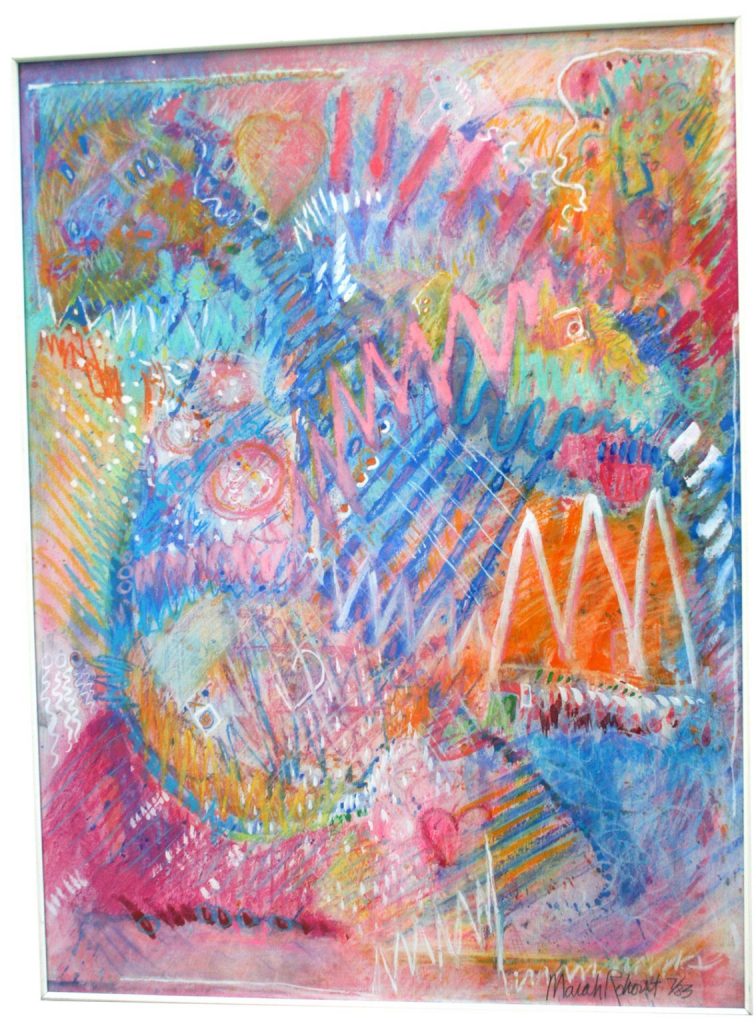 Utah State University Eastern's Art Department presents, "Out of Line: Geometric Explorations in Utah," a Utah Arts & Museums' Traveling Exhibition, from Jan. 11 through Feb. 5 at Gallery East.
"Out of Line: Geometric Explorations in Utah" exhibition explores the colliding influences of multiple national and international art movements on Utah artists in the late 20th century.
Many of the works in this exhibition can be described by or fit into one or more artistic periods, including: geometric abstraction, abstract expressionism, formalism, color field painting, modernism, and others. The result is an exhibition that gives audiences the opportunity to explore what these artistic movements mean when the delineations between them become muddled, and when an artist's body of work evolves over time to combine these interconnected aesthetics.
Included in "Out of Line" are works that explore the interplay between abstraction and iconography, formalist and symbolic geometry, and expressive abstraction and rigid structure.
In some cases, sparse but calculated compositions balance simple geometric shapes with repeating patterns or saturated backgrounds. In other works, the emotive and loose structure of expressionism meets playful color palettes and clearly emerging repetitions which call upon the traditions of modernism and abstraction simultaneously.
What emerges is a collection of works which represent Utah artists fusing together the vocabulary of multiple influences during the same period, to create an intriguing genre of art which addresses competing ideologies and principles of art concurrently.
"Out of Line" incorporates the work of many prominent artists, including Karl Momen, Edie Roberson, Bonnie Phillips, Wulf Barsch, Susan Carrol and Wayne Kimball.
It represents a selection from the State of Utah's Fine Art Collection, which began in 1899, and which works to support the careers of Utah artists today. It travels in cooperation with the Traveling Exhibit Program, which provides public access to quality visual art, nurtures the understanding of diverse art forms and cultures, and promotes creativity while encouraging cultural activities in local communities.
"Out of Line" features the work of 22 artists from Utah. The exhibition is located inGallery East on the USU Eastern Price campus in the Central Instruction Building. The gallery is free and open to the public during the academic year from 9 a.m. to 5 p.m.
Any questions can be answered by Noel Carmack, Gallery East curator, at 435.613.5241 or email at [email protected].
Utah Arts & Museums' Traveling Exhibit Program is a statewide outreach program that provides schools, museums, libraries, and community galleries with the opportunity to bring curated exhibitions to their community. This program is supported in part by a grant from the National Endowment for the Arts.
For more information on participating in the program, please contact Fletcher Booth at [email protected] or call 801.824.9177. For media inquiries, please contact Laura Durham, at [email protected] or call 801.236.7553.