Men's basketball looks to finish strong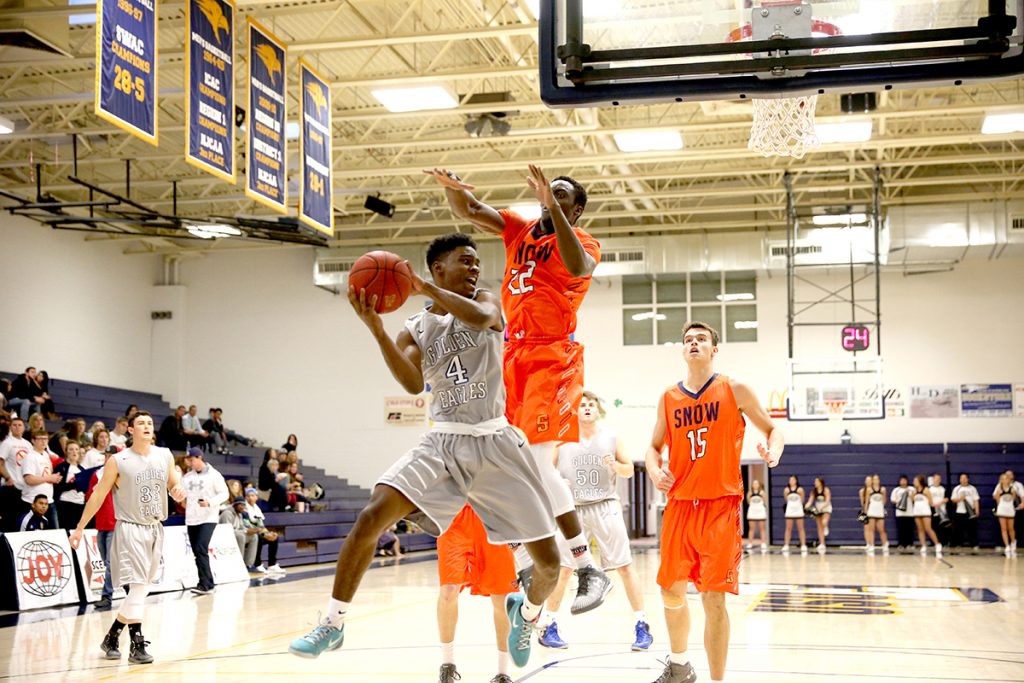 This archived article was written by: Brett Smart
The USU Eastern men's basketball team is looking to close gaps left from previous games to finish the season.
The Eagles are preparing to end the season with a string of well-earned victories. Recent losses against the College of Southern Idaho (CSI) and North Idaho College (NIC) were only by eleven points.
Philip Winston led in scoring against CSI with 28 total points. Tevin Farris and Austin Anderson also played key roles in rebounds and playtime. The final score of the game was 83-94
On Jan. 23, just two days after their game against CSI, the Eagles played NIC. The Eagles played intensely for the first half, gaining the lead 36-27. The second half saw the Eagles lose the game, but the season isn't over yet. "If we come out next time with the same intensity like last time, along with everything we've learned, we'll get them," said Assistant Coach Justin Brown.
The most recent game played by the Eagles was at Colorado Northwester Community College (CNCC). The Eagles came out with an early lead in the first half and maintained that lead for the rest of the game, finishing with a 72-63 win.
Brandon Sly finished scoring 20-total points and totaling 40 minutes of play time along with Austin Anderson.
The Eagles have had a rough road, but they may be able to push off of the victory against CNCC into the rest of the season. "They have learned and grown a lot from how they used to play, they've grown both as players and people," Brown said.
The Golden Eagles next home games are Feb. 11 against CSI and Feb. 13 against North Idaho. A student bus is taking student to the Snow game Feb. 6.