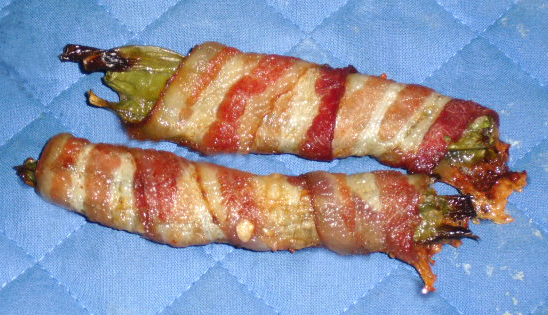 This archived article was written by: Toby Foster
In honor of the festival of the Emerald Isle, I tried to find simple Irish recipes to share. However only a few were simple enough to publish in the newspaper and none really seemed like something that would fit this article. In the end, I got some help from a culinary arts' major. She gave me some ideas for a couple of green dishes.
Now green was not originally the color of Saint Patrick's Day. Instead it was blue, but when the holiday spread beyond Ireland, green was adopted to represent it as a nod to the native land's lush reputation. Now, no one would ever associate blue with Saint Patrick's Day. Blue was originally chosen to represent the ocean because legend holds that Saint Patrick had driven all the snakes in Ireland into the ocean.
With this article I took a chance to do something I have wanted to do for quite a while. My recipe for cold cucumber soup is vegan. I personally am not vegan or vegetarian and do not really see myself ever becoming one. I do know people who are one or the other, and understand why they have made this choice. As a result, I know that they are not always able to eat what friends make or eat at some restaurants. Just because the recipe says vegan on it does not mean those of you with a standard diet cannot eat this or will not enjoy it.
Most cucumber soups use yogurt as a thickening agent, however with vegan diets in consideration, that is not an option. Avocado makes an excellent substitute without covering up the flavor of the cucumbers and making a balancing accent.
My second recipe is not vegan for obvious reasons. I hate the modern movement to put bacon in everything. It is overdone and, in most cases, unnecessary. But I can get onboard with bacon-wrapped-green beans. The flavors mingle well together without having to be forced together and is not so heavy handed in their combination that one flavor buries the other.
So that it can be shaped properly, a soft cheese is necessary. Any cheese can be used for this if you use cheese cloth to hydrate the cheese. If not, buy a soft mozzarella from the deli section of the grocery store.
Cold Cucumber Soup:2 large cucumbers 2 avocados ½ tbsp salt 1 tsp black pepper 1 tsp dill weed 1 tsp garlic powder 1/3 cup shredded carrots Peel the cucumbers. Cut the avocados in half remove the pits and spoon the flesh out of the skin. Puree together in a blender or food processor. Add salt, pepper, dill, and garlic and pulse together. Stir in carrots and refrigerate before serving.
Bacon Wrapped Green Beans: fresh green beans mozzarella cheese baconWash the green beans and cut off the ends. Preheat oven to 400 degrees. Cut off chunks of cheese and roll into cylinders. Surround each with four green beans then wrap each cluster in bacon. Arrange on a cookie sheet about half an inch apart and bake for 30 minutes or until bacon is fully cooked.