Eastern professor wants to make a difference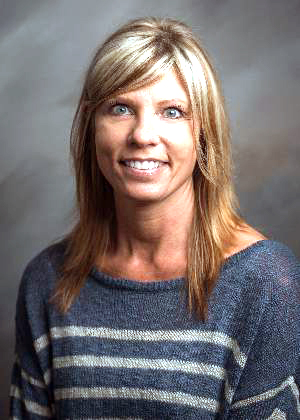 This archived article was written by: Casey Warren
Laura Norton-Dotson is an assistant associate professor of nursing at Utah State University Eastern. Part of her education was at USUE when it was College of Eastern Utah. "I received my original registered nursing degree from CEU in 1995 and went back in 2010 to get my masters of nursing education from Chamberlain College of Nursing."
She is the kind of instructor who wants to make a difference, not only a difference on campus, but in the community as well. "I have been a registered nurse in Price over 20 years. I believe the nursing program at USU Eastern has been a great asset in meeting the needs of this community. I wanted to be a part of bringing up the future generations of nurses and continue the success of this 45-year-old program."
Norton-Dotson enjoys time spent with her students and helping them in their educational experience. "My favorite part of my job is working one on one with nursing students and guiding them into becoming great nurses. I consider my career a success because I am helping others build successful careers in nursing."
Away from the college, she enjoys the outdoors. "Some of my favorite activities are to do with the outside. Running is my passion and my key to health. I also love to go boating at Lake Powell, snowboarding and hiking."
Norton-Dotson has a unique view when it comes to missing her childhood and youth. "I miss the freedom as a child and the youth of a college student, but I am always embracing what growing older has given me, such as wisdom, family and success."
One of the most exciting parts about her career is to engage in new knowledge every day. "I am always learning something new, healthcare is a rapidly changing. [With this] progressive field, [there is] the need to stay up to date on policies, new technology, new diagnosis and new treatments; evidence-based practice is vital to providing safe and effective care."
As invested as Norton-Dotson is in her career, she has a much larger achievement in her life. "I would consider my greatest accomplishment in life to be my children and my family. Watching them grow into considerate and responsible adults is quite rewarding. My family is my greatest joy; I love my job, but I am always excited to go home to be with my husband and children.
"My advice to USUE students is take every class seriously and put 100 percent effort into doing your best. Knowledge is priceless and never wasted," she said.