Making sure each student achieves success in college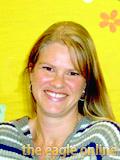 This archived article was written by: Travis Hill
If you are a first-year student you have probably been helped by Shanny Wilson in one way or another.
Wilson is the director of retention and first year experience. She spends her days helping students anyway she can. However, she is not alone in this endeavor. "We have a leadership team that really serves as student mentors. Each one of my leaders has a group of freshmen they reach out to every semester just to make sure they're on track," Wilson said. Another addition is college success skills. "In years past we've offered just two or three college success skills courses a semester and what I did was I actually expanded that." This year there were so many college success skills courses that Wilson needed to find volunteers; even those who don't typically teach.
Many students have taken college success skills and that really seems to be a big difference in student retention from the last year to this year. "We cover a lot of the essentials. Here's some study skills, here are the resources you need to be familiar with, here are all the drop dates and deadlines. We try to keep students updated."
"Another component is, we've changed academic alert. Academic alert is a program where faculty can actually report students that they're worried about that might be at risk, might not be attending, or might not be doing well. They [the instructor] can go online and fill out a report. Once students have been reported, that information goes straight to me or other administrators and we contact those students and make sure they're okay.
"We do have college success or student success workshops we do once a week." Wilson stated. Some of the upcoming workshops include "Memory Techniques You Will Never Forget" on March 3, "Stress Relief" on March 17 and "Struggling Financially?" On March 24.