Another journey to Lyric Theatre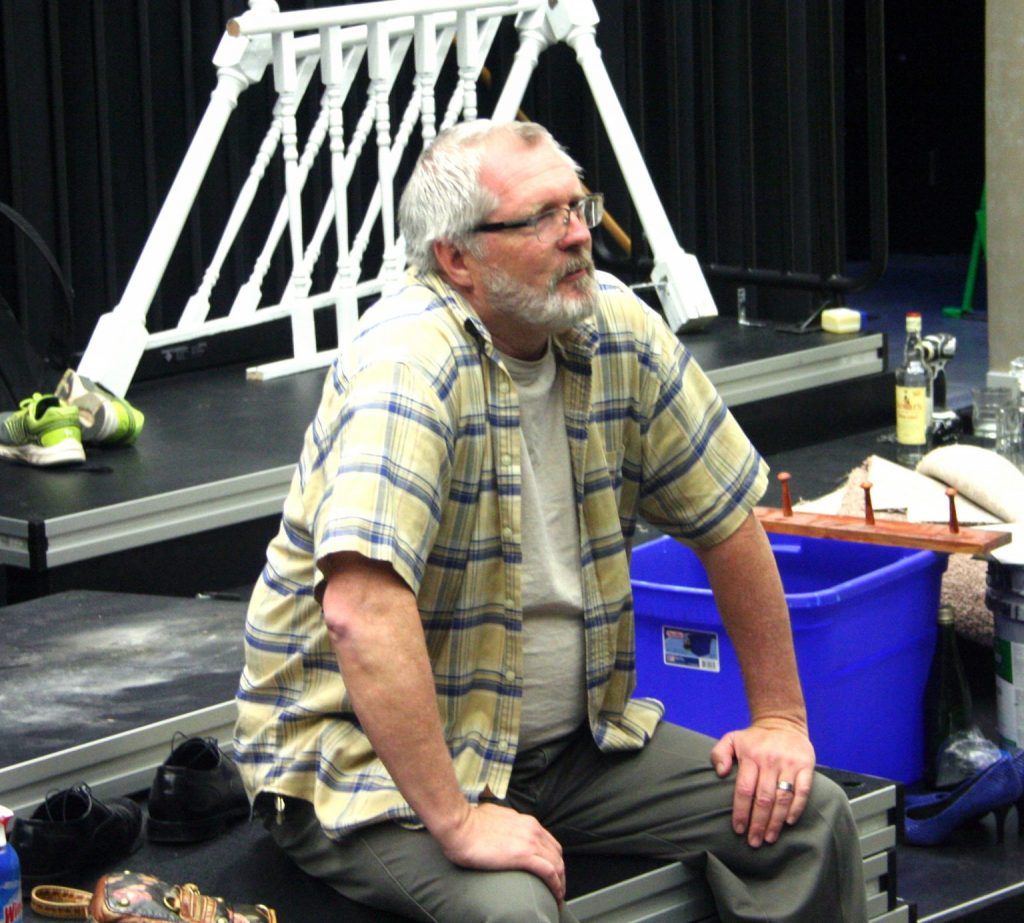 This archived article was written by: Donnie Corwin
Associate professor of theater for USUE, Corey Ewan is known for his passion for what he teaches, his rivaling love for Pepsi and his almost father-like involvement with the actors and students he encounters.
Along with these characteristics, Ewan is also known for taking a small break from directing and stepping on the stage in the USUE productions himself. From tackling famed-Shakespeare villains Shylock and Claudius, to having fun with a minor role in Little Shop of Horrors, he is not opposed to showing his years of experience on stage and sharing the moment with students. If you have enjoyed Ewan in any of these aforementioned performances, it is interesting to know that Price isn't the only place he takes his acting prowess.
The Lyric Repertory Theater in Logan has a long-running tradition of great summer shows giving actors from all around the country an opportunity to work as paid, professional talent and improve their resumes. Ewan was among one of the many cast and invited to perform this summer, taking on two different musical roles.
He ventures up to Logan after the first half of summer classes in mid-June and stays until early August.
Though it has been a few years, this will not be Ewan's first summer working at the Lyric, performing in shows such as Amadeus and Singing in The Rain and also directing Arsenic and Old Lace and other classics.
He worked at the Lyric as a student in 1985-86, then began coming back for shows in the 2000s, taking acting and directing roles in 2005, 2008 and most recently 2011.
After a few busy summers away, Ewan was happy to get cast for this season and able to accept. He will have his hands full with the roles he's been given, according to the man himself.
"They invited me to play R.F. Simpson in Singing in the Rain, and I will also be reprising a role from 2005 as Paul Sycamore in You Can't Take It with You. I have some good friends that are reprising their roles in the latter. My part in Singing in The Rain is a smaller one, but introduces its own challenge and works well with my broadcast teaching schedule," Ewan says of the roles he'll be taking on this summer.
It's especially poignant that he's taking on a role in You Can't Take It with You, since that's the front-runner for next year's musical at USUE. Along with that, the associate professor is excited to take a small step away from directing to enjoy a different challenge in the arts.
But why? Why leave a job a few blocks away from your house to pack up your life for a few months and act in Logan?
If you ask Ewan, there are quite a few factors. "The money is nice, for starters," he says with a chuckle. "It's an opportunity to work with new people, gain new knowledge and make more memories. I can soak up the information and experiences from the Lyric and bring back to the students. Most of all, it is great to recharge. Even though I love this job, it's easy to get burned out and feel on-edge." With all of these advantages, it's easy to see why Ewan jumped at the opportunity.
One of the other main reasons Ewan makes the journey to Logan this summer is the opportunity to grow. Even after achieving a doctorate, staring in numerous plays, directing for years and taking the role of professor, he admits that there are still things to be learned in theater. "I have to learn how to tap dance for Singing in The Rain. I've never done that before," he laughs.
Whether it's a new routine, technique, role or position, it is evident that Ewan is extremely passionate about what he does and feels there is never a time when you can stop growing. He looks forward to his newest opportunity to act this summer at the Lyric Repertory Theatre.