The insaneness of NCAA's March Madness tournament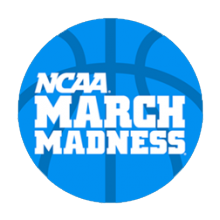 This archived article was written by: Brett Smart
March Madness is the culmination of college basketball in the United States. It brings teams from throughout the nation to compete for one single title. Out of 64 available slots in the tournament, two Utah teams qualified to compete: University of Utah and Weber State University.
Utah went into the tournament as the third seed against the Mountain West champions, Fresno State ranked 14th. Fresno kept it close with the Utes, scoring point for point in the first half. The Utes simply out-performed the Bulldogs, grabbing more rebounds and having four players score double figures. The game ended in Ute victory 80-69.
The Utes would play their next and final game against Gonzaga, who were coming off a win against Seton Hall. Gonzaga was ranked 11th in the tournament, but provided much more rigid competition against the Utes. This time, four players from Gonzaga scored in the double figures, while the Utes only had two. Gonzaga out-rebounded the Utes as well. The Utes were beat 82-59, ending their season.
Weber State was another school skilled enough to make the tournament as the 15th seed. They were pitted against Xavier, the second seed in the tournament. Weber was unfortunately defeated in the first round of the NCAA tournament 53-71.
March Madness features the best of college basketball, especially in the final four, but this year was different. Villanova buried Oklahoma in their March Madness semi-finals game 95-51, a game that most would yawn at, but Josh Hart from Villanova kept it interesting with his impressive agility in the key and clock-beating three pointers. North Carolina and Syracuse had a similar game, with North Carolina dominating the court with high authority and winning 83-66.
The best competition was found in the championship game this year. Villanova played North Carolina in a tight match for the NCAA title. The teams were so competitive that the score gap only briefly exceeded five points. Both teams did well to impose their will on the court, but there is always a winner. In the final minutes of the NCAA Championship, Marcus Paige of North Carolina sunk a three with four seconds remaining trying secure overtime 74-74.
Villanova responded with a thirty-second time out, returning with a play they practice every day. Kris Jenkins received the ball from Ryan Arcidiacono to make a three-point-jump shot as the clock hit zero on the NCAA basketball season, leaving Villanova at the top of the heap.