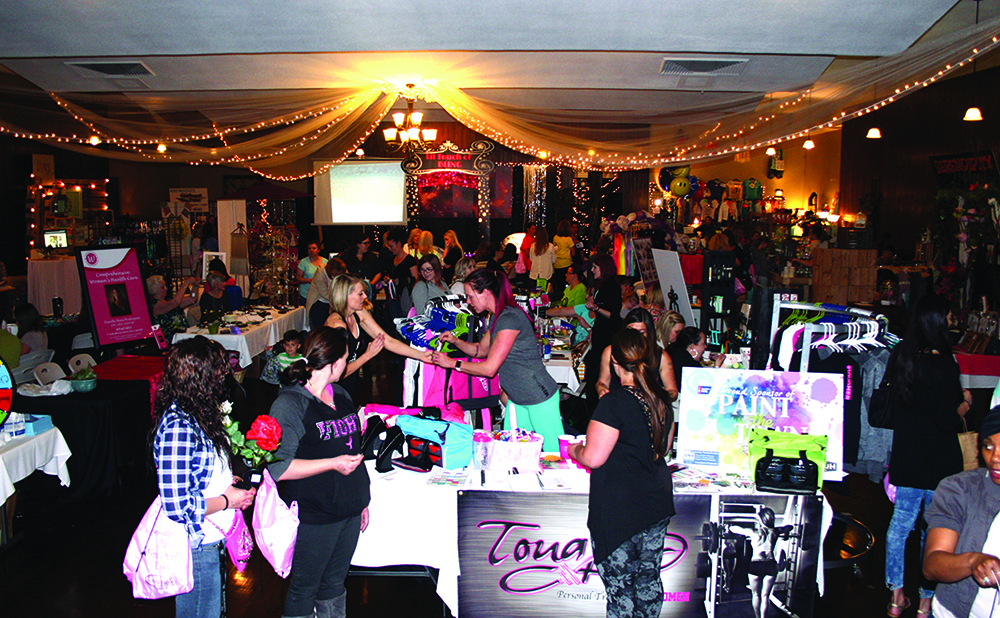 The third annual What a Woman Wants expo set all kinds of records with over 1,000 participants attending which netted $8,000 to the cosmetology department's scholarship fund for 2016-17.
The annual expo was the weekend of April 1-2 with over 40 vendors showcasing their wares at the Tuscan on 100 North Carbon Ave. Besides the fashion shows presented by Lil Touch of Bling, area businesses and community services rallied together to offer a glimpse into what they provide in Carbon and Emery counties.
Sutherlands gave tutorials on using power tools and repairing sheetrock while Sweet Alice demonstrated chalk paint. Lots of food samples were provided as well as services including acupuncture and chair massages.
USU Eastern's cosmetology department sponsored the two-day event with Debbie Prichard as chair. "Everyone helped to make this such a success. We live in an incredible and generous community; we are so blessed to have this event become one of the area's best success stories. Plus, all the money earned goes to help Eastern cosmetology students with their education," she stated.