Meet Quinn Peters, USUE's new point guard from Orem, Utah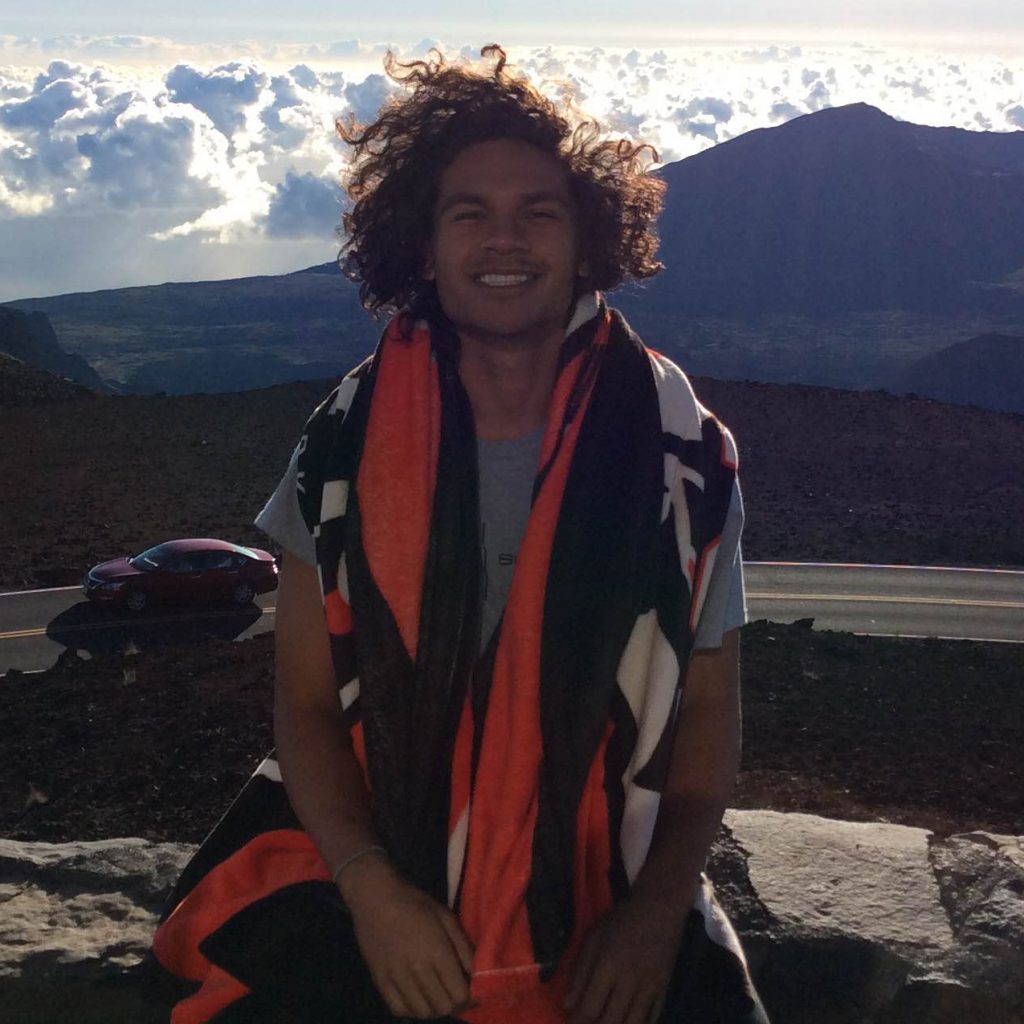 This archived article was written by: Richard Worsham
The USU Eastern men's basketball team reloaded this year bringing in players from as far as Serbia and Nigeria in order to prepare for the high expectations of the coming season. One of big new editions is a 6-foot-4-inch point guard from Orem, Utah, Quinn Peters.
Coming from a diverse background with grandparents from Fiji, American Samoa, Brazil and Germany, Peters grew up with many different influences but has always had a love for basketball. 
Peters plays point guard but grew up guarding anyone from the point guard position to a power forward. He says, "I like to think of myself as a pretty versatile player, I love having the ball in my hands and many times would rather beat my guy off the dribble to set up one of my teammates for an assist. I like getting my guys confidence going because I know the more unselfish I am as a PG, the harder my team will play on both ends."
Spending the last couple of years working for several solar and automation companies, Peters simply enjoyed his freedom with friends before coming to USU Eastern. He has learned a lot of life lessons as well as had a lot of fun traveling to California and Hawaii as he worked, but mostly, "had a great time."
Coming to USU Eastern, is through the connections Peters had with Coach Scott Fields and the players that were brought in this year. He said that he has never been this excited about a team as he has been this year. With all the international players that Coach Adjalma "Vando" Becheli and Coach Scott Fields brought in, they've done a great job in recruiting guys that seem to be on the same page. "We've all come together better than any of us probably a thought on and off the court and expect to just get better as the year progresses. We have very high expectations for ourselves and are very confident in our coaches and each other as players."
Peters experienced a fair amount of success over the years in basketball and his favorite basketball moment is when he and his team at Orem High School won the state championship. "It's a pretty crazy feeling being able to have all of the hard work put in throughout the year and summer pay off at the end and bring home some hardware."
Peters wants to pursue a degree in business marketing. He is a very personable person and enjoys the idea of working with lots of people. His drive to work hard comes from his family that is more important to him than anything. They have been through so much together and looks to be a great example and represent them well.
Peters has  goals to improve this year but feels the team is also looking bright for the men's basketball and the expectations from within the program couldn't be higher. "My dreams and aspirations this year are to make progress in becoming the best me I can be in the classroom and on the court, and obviously to win a national championship and bring home a trophy and hang a banner for the Golden Eagles."
Whatever the result may be, it looks like the Eagle's men's basketball team reloaded and is ready to go with other great men like Peters. It looks to be a great time to be an Eagle at Eastern.