USU Eastern and the summer Olympics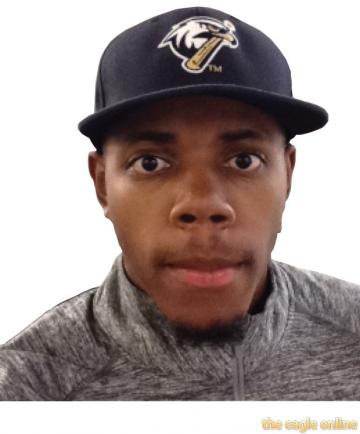 This archived article was written by: Edmond James Sanders
Hopefully we relished our summer vacation whether it was devoting time with ones we love, proposing eternity to your queen, traveling the seas or evolving as an athlete. With the 2016 academic year here, it's that time for the Blue Zone and Price city to support its new look of Eagle athletes.
With volleyball season served away, soccer kick started and basketball gets ready for tipoff, we must not forget weeks of watching Olympic athletes compete for a dream, a cause and a flag. From the graceful strides of sprinters, the incredible aim in archery, jaw-dropping endurance from the pool, to the exciting display of athleticism of rugby, volleyball and world basketball, the games showed the best of athleticism.
The Olympics is a mission for many world-class athletes to represent their countries and make history for some, as Kosovo won their first medal (gold) as country in their first-Olympic games.
Let us also take a minute to honor and celebrate are fellow Utahans who represented the red, white and blue during the 2016 RIO DE JANIERO Olympic games. First there is beach volleyball's Jake Gibbs, formerly University of Utah athlete and native of Bountiful, Utah, who beat cancer and continues to pursue his dreams in his third Olympics representing USA; Jared Ward, marathon runner and Brigham Young University alumni of Kaysville, Utah; Devery Karz, Rowing, of Park City, Utah, and lastly Maka "Catch me if you can" Unufe; and Rugby Sevens, a Provo High School alumni.
Huge shout out to these amazing athletes who earned the opportunity to represent the United States, but also the great state of Utah.
Not forgetting Utah State University Eastern's Brazil native and head mens basketball Coach Vando Becheli, who returned to his home country this summer to help with basketball operations. What an honor that is to be recognized and for USUE to have him as its coach.
With the Olympics concluded until 2020 Tokyo Games, it's time to watch Eastern's athletes exemplify passion, character and winning culture as they represent themselves as Golden Eagles. The teams include foreigners from Brazil, Lithuania, Spain, Nigeria, to Senegal to name a few as they proudly represent great delegations.
With punishing and exciting hard work, I hope to see one of Eastern's athletes go on to represent a delegation in the Olympic games of the future, but it all starts here with the devotion and commitment to their craft, character and passion for life, kindness, obliging to others and tenacity and diligence to reach the pinnacle of their abilities.
Let USUE's Eagles stand, Price stand, Utah, stand and support the Eagle athletes and the new added Eagles softball program as they compete for the school, themselves, our city, athletic progression and those national championships baby, let's rock. Go Eagles!