Eagle volleyball holds a 8-11 record, 3rd in conference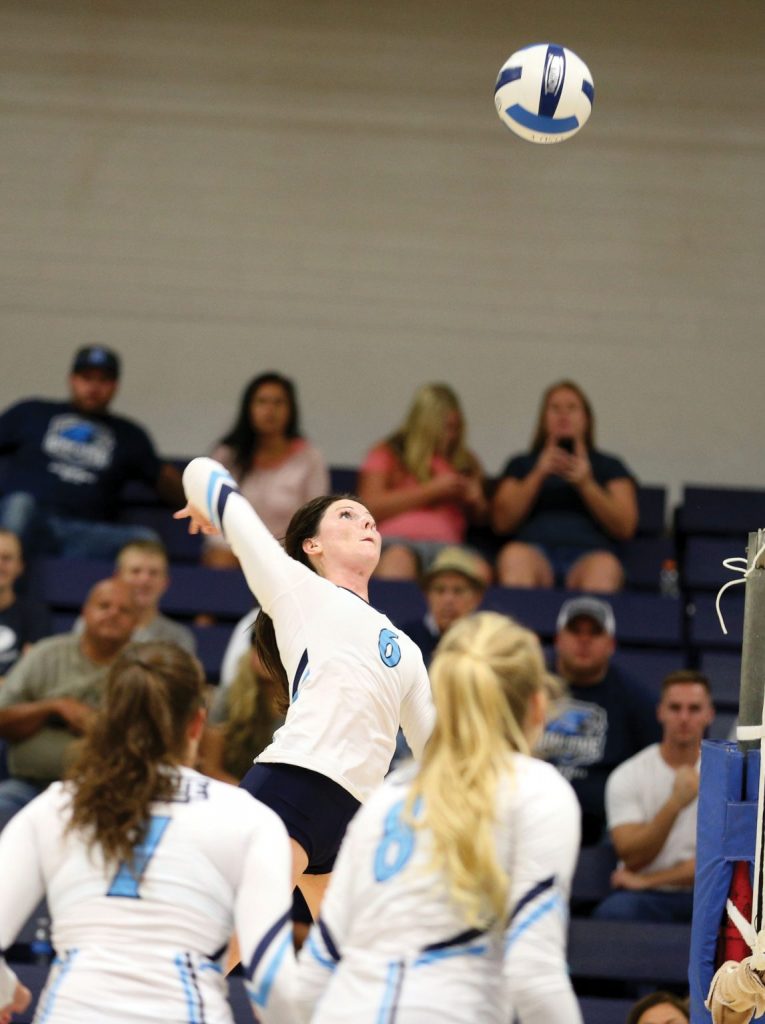 This archived article was written by: Kayla Newman
Two wins and a close loss the past two weeks leave the Eagles in a solid third place standing in the Scenic West Athletic Conference.
Starting out their regular conference season with a bang, the Eagles swept Colorado Northwestern Community College, 3-0 on Sept. 24.
The first set finished 25-7, the Eagles dominating the Spartans on their home court. The second and third set, the Spartans tried to fight back, but it just wasn't enough. The Eagles beat them 25-21, 25-19. Emily Bender lead with eight kills, Kayla Newman with seven, and Allie Kittell, six.
The Eagles prepared for their next conference game on Sept. 30 on their home court against College of Southern Nevada. They had previously beaten them in a preseason tournament, but were ready for them to fight back.
The Eagles started strong, winning the first two sets, 25-22, 25-17. The Eagles let their guard down as CSN came back to win the third and fourth set 13-25, 21, 25.
In the fifth set, a short game of just 15 points, USUE refused to lose. Winning 15-7, the Eagles were able to put another conference win under their belt.
Newman lead with 19 kills against CSN, Sidney Springer with 12 and Jaelyn Olsen, 11. McKenzie Mott had 24 assists and Agatha Roese, 22. Lindy Bluemel, the defensive player of the week, lead with 18 digs.
On Oct. 1, USUE went up against their rivals, Snow College. After losing a close first set 23-25, the Eagles came back and won the second set, 25-23. The Eagles lost the third set again 23-25, and after a hard fought fourth set, the Eagles fell short and lost to the badgers, 20-25.
Springer and Bender both lead with 13 kills. Olsen lead with six total blocks. Newman lead with 25 digs, Springer with 22, and Bluemel, 21.
The team continues conference play 2-1. As they prepare to face Salt Lake Community College on Oct. 7 and College of Southern Idaho on Oct. 8, the Eagles know they will have to fight hard to maintain a good record.
"SLCC and CSI are big teams, but I think we can cause some upsets and beat them both. We have the heart and the talent to rise above these bigger teams," says sophomore setter Mateah Tuckett.
Their next home game is on Saturday, Oct. 15 against Colorado Northwestern Community College at 1:00 p.m. in the Bunnell Dmitrich Athletic Building.