Staff challenges basketball teams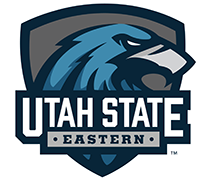 That is right! For a third year in a row, the staff is calling out the basketball teams at USU Eastern.
"We will play you anywhere, anytime. However, they made us pick a date for advertising purposes. That should give you plenty of time to prepare for us," said Jeff Spears. Therefore, the game will be played on Oct. 18 at the BDAC at 7 pm. "Consider this the formal challenge on our part."
"We will plan everything and even bring a crowd to support both sides. Sure you might have the athleticism and the advantage of being in shape. However, we have the advantage of being older and, for the most part, wiser. Granted, I am not sure the knowledge of scholarship deadlines and housing information will help us in endeavor, but it is still good to retain that information," he said.
The students should come out and support the staff and athletes. "We had a pretty good crowd last year and hope to have the same support. This is a great way to see the teams in action before the season starts. It was a good time last year as well. Staff members were dunked on, Ruth Whiteside was our secret weapon, and we have a vice chancellor that is actually pretty decent at basketball," Spears added.
Also, feel free to invite the community to this event, he said. It is a chance for them to come and see the Eagles in action. While the staff will provide the comic relief, we will need athletic plays to keep us all entertained. Players should have their families come and the same with the staff. Let's pack the place and have another great game.