Gallery East Highlights Historic Utah Artists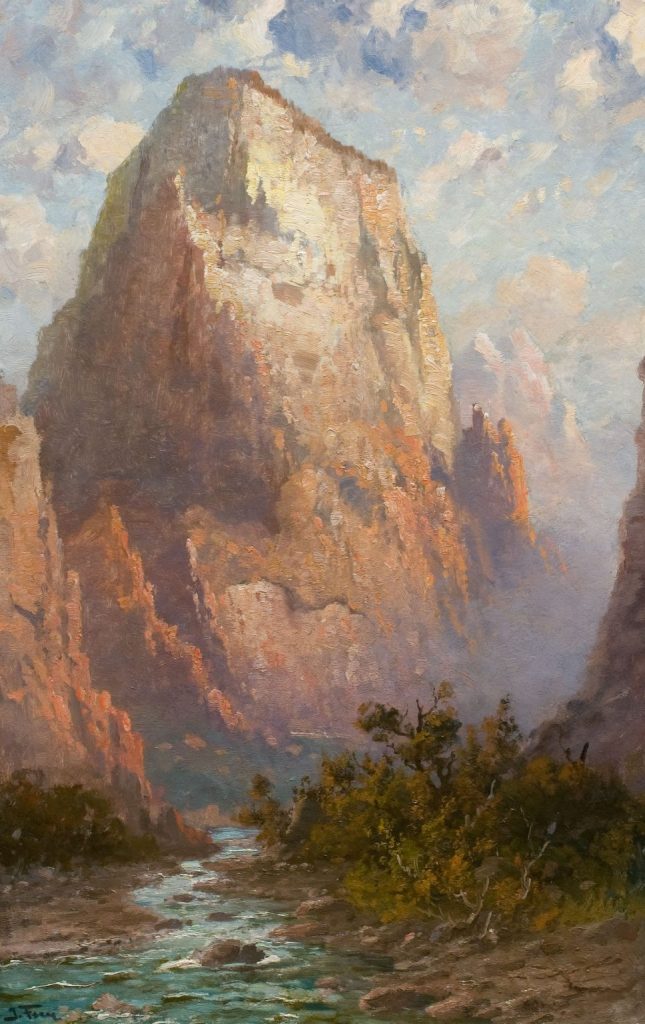 Early Utah Masterpieces, a Utah Arts & Museums' Traveling Exhibition highlighting a selection of important and historically significant works in the Utah State Fine Art Collection, will be Utah State University Eastern's final show of 2016 in Gallery East.
Composed of 26 giclée prints of the valuable works, the traveling collection allows communities throughout the state to view and learn about Utah's artistic history from Nov. 7 through Dec. 9.
"Utah has a unique artistic heritage and we are thrilled to have this traveling exhibit at Gallery East because is features some of our state's greatest painters. Many of these individuals were both artists and educators, so we hope that students and art lovers will be inspired to see their work," gallery director Noel Carmack said.
Early Utah Masterpieces celebrates the extraordinary and rich history of the visual arts in Utah. At the first meeting of the Art Institute in 1899, money was appropriated to purchase its first painting, Black Rock, 1898, by J.T. Harwood. It is an impressive landscape of familiar sight in the Great Salt Lake.
Beginning with that significant first purchase, the Utah State Fine Art Collection has grown annually through purchases and donations.
The pieces displayed in this exhibit are giclée (a French word that means a spray of liquid) reproductions of the original oil paintings. Giclée prints are generated from high-resolution digital scans and printed onto canvas using professional color ink-jet printers. The giclée process provides better color accuracy than other means of reproduction and can be adjusted to any size.
Early Utah Masterpieces: Alice Art Collection was created through the American Masterpieces program. American Masterpieces: Three Centuries of Artistic Genius is a special initiative of the National Endowment for the Arts, and presents Americans with the best of their artistic and cultural legacy, reaching large and small communities in all 50 states.
Project support was provided by Utah Arts & Museums, the Utah State Legislature, the Western States Arts Federation and the National Endowment for the Arts.
Located in the Central Instructional Building, Gallery East is free and open to the public during the academic year from 9 a.m. to 5 p.m. It is closed weekends and holidays.
Any questions contact Carmack, at 435-613-5241 or email him at [email protected].