Paul Zarkin on and off of the field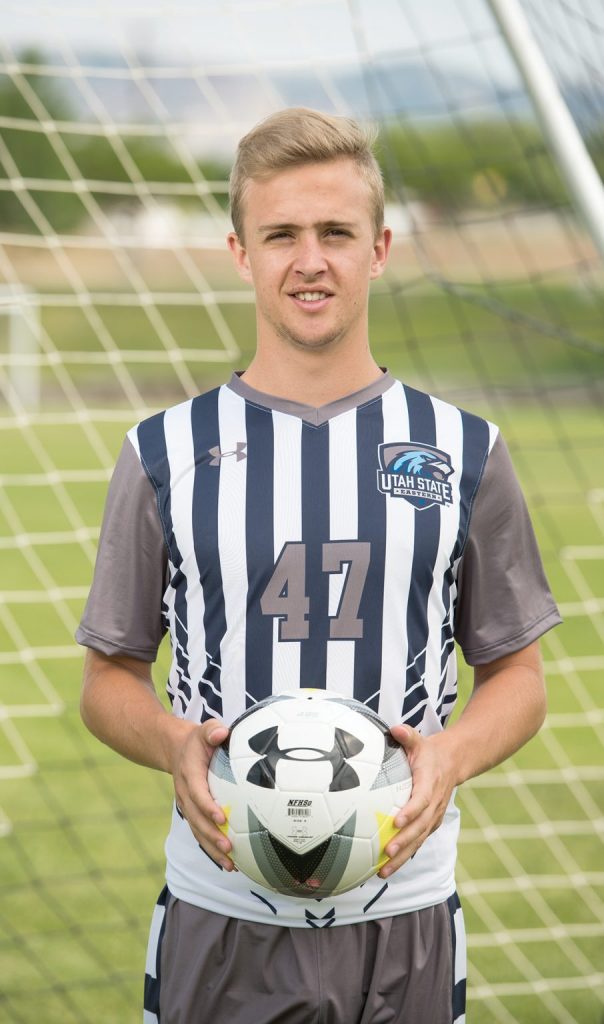 This archived article was written by: Austin Fietkau
Measuring in at 5 feet 8 inches, Paul Zarkin may not be the biggest center back Utah State University Eastern's soccer team has ever seen, but his impact, according to former team captain Chandler Fietkau, has been "essential."
With his first year of collegiate soccer under his belt, Zarkin walked out of the 2016 season with multiple awards, including an All-region Player award which was presented to him by the Scenic West Athletic Conference. While thankful for the awards, he says the greatest honor was to be listed among the "starting 11 of the team."
Fietkau was the recipient of multiple awards for the 2016 season, including overall M.V.P. for the Eagles. He played right next Zarkin on the back line and was especially grateful for his influence.
"Paul [is] one of the smartest players on the field… His communication and way he directed the play to his teammates was one of the things I respected him most for," he said. "I knew I could count on him to get the job done."
Zarkin is also known among his teammates for having one of the most ethnically diverse backgrounds. While he and his parents are from Mexico, each of his grandparents are from various parts of the globe.
"My grandmothers are from Sweden and New York," he said. "My grandfathers are from Lithuania and Norway."
Off the field, Zarkin enjoys listening to Mumford and Sons and watching "Deadpool." "He's my favorite superhero," he says.
But if he had to fight Deadpool, Zarkin admits he would have to contact Batman for some advice "seeing as he's the smartest superhero around."
Apart from day dreaming of theoretical superhero bouts, Zarkin has many dreams and aspirations for his life. "I'm currently studying business, but my dream is to play professional soccer as well as be a scout and agent for the game. I would love to open my own company of future Mexican soccer stars and send them all over the world to develop their skills."
Zarkin has one more year and season left at USUE. Head coach Ammon Bennett is optimistic about this coming 2017 season and agrees that Zarkin has been an important anchor in the Eagle defense, describing him as a "very athletic, smart player," whose pace and ball handling skill go unmatched by many.