Retaining USU Eastern students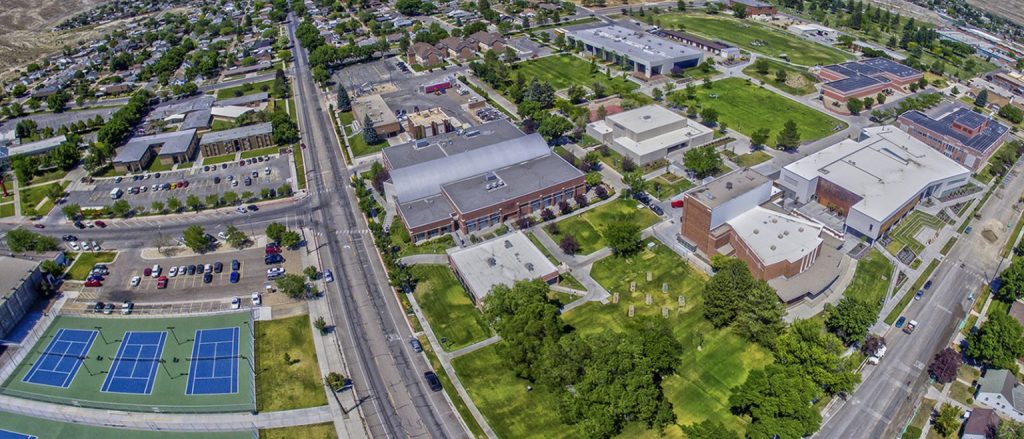 This archived article was written by: Nathaniel Woodward
The issue of enrollment has been addressed following the trail of numbers and recruitment. What The Eagle wants to examine is what is being done to keep students enrolled at USU Eastern happy as well as successful. From student activities, sports and excursions to food, fitness and academic success life in college is a multi-faceted experience and ensuring enrolled students a fun and successful time will not only keep students enrolled but promote USU Eastern as a desirable location to study to prospective students.
Current USU Eastern Student Advocate and Student Body President-elect Dean Thacker sat down with The Eagle to discuss what is being done to promote USU Eastern to prospective and current students. What is being done to make students successful, Thacker said, "Greg Dart and I worked to extend hours at the BDAC and increase the availability of student services.
"We have the ability to keep the gym open then let's do it to make it available to the students." With extended BDAC hours, students will have the opportunity to spend more time working out, playing racquetball and basketball and socializing.
Thacker is also excited for students to be able to work with new Fitness Director Garth Johnson.
Another issue on campus that Thacker has been working to improve is the dining services in the Jennifer Leavitt Student Center. Working with Dining Services director Gillian Bishop, Thacker sent out surveys to students asking what changes they would be interested in seeing to dining on campus. The resounding response was that 92 percent of students would like to see breakfast served at the grill within the JLSC and he stressed we need to "find a happy medium between staffing, financial concerns and student wants."
Thacker, the incoming student body president, discussed what is being done to see more students enroll and stay at USU Eastern? "I want us to be defined in the eyes of Logan. Who are we? I have spoken with Noelle Cockett and she said I don't know why USU Students don't go to USU Eastern first. We need everybody on board, we need to have our staff and student body involved in recruitment and retention. We want the best students for the right programs. We really need to understand what Logan wants us to be now that the merger has happened. The problem of keeping students enrolled at USU Eastern is still only a small part of a much larger issue as The Eagle will continue to examine in the coming issues.