A Funny Thing Happened on the Way to the Forum, what was it?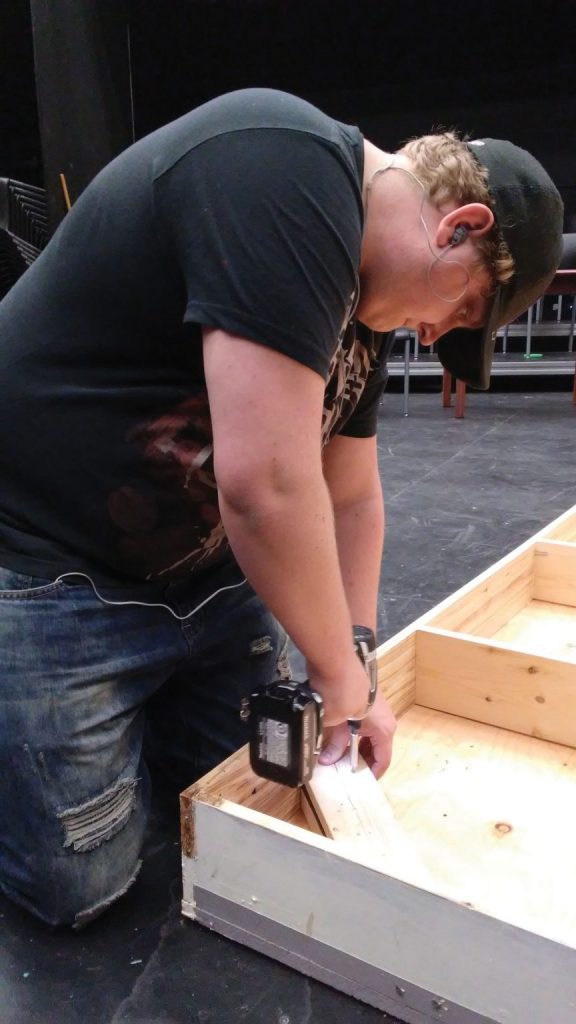 This archived article was written by: Bethany M Peyton
You will just have to come and find out to see A Funny Thing Happened on the Way to the Forum.  Director Corey Ewan and Technical Director Brent Innes are optimistic about producing on this musical for its lightheartedness and the opportunity it gives them to get creative.  
"Necessity often fosters creativity," Innes stated when describing the process of the set.  Where the ideal price to spend on a musical set would be around $2,500 to $3,000, Innes has a budget of less than $800.
Both directors have different views about working on a musical in a black box theatre.  Ewan looks forward to the closeness of the audience and the interaction between them and the actors.  Innes sees the challenges of building the set in such a way that the audience won't see through the magic and into backstage.  
The musical requires a Roman feel to it that will be present in the set and costumes.  Ewan is looking into borrowing costumes from Utah State University Logan who performed this show some time ago.  
The directors are working on getting a dance instructor from campus to help with the choreography.  They also have the help of Madison Olsen who is working with Ewan's choreography ideas and polishing and teaching them to the actors. Larry Martin is the musical director.
The musical is based on Roman comedies.  Many of the names, themes, and jokes come from old Roman comedies.  Though it is a modern play, it consists of the same types of gags that the ancient Romans were laughing at thousands of years ago, Ewan explained.  
"Come and see the show, you won't regret it!"  Innes invites the USU Eastern community to mark their calendars to attend the musical.
Performance nights are April 20-22 and 24-29 at 7:30 p.m. in the Peterson Black Box Theatre in the Central Instruction Building.