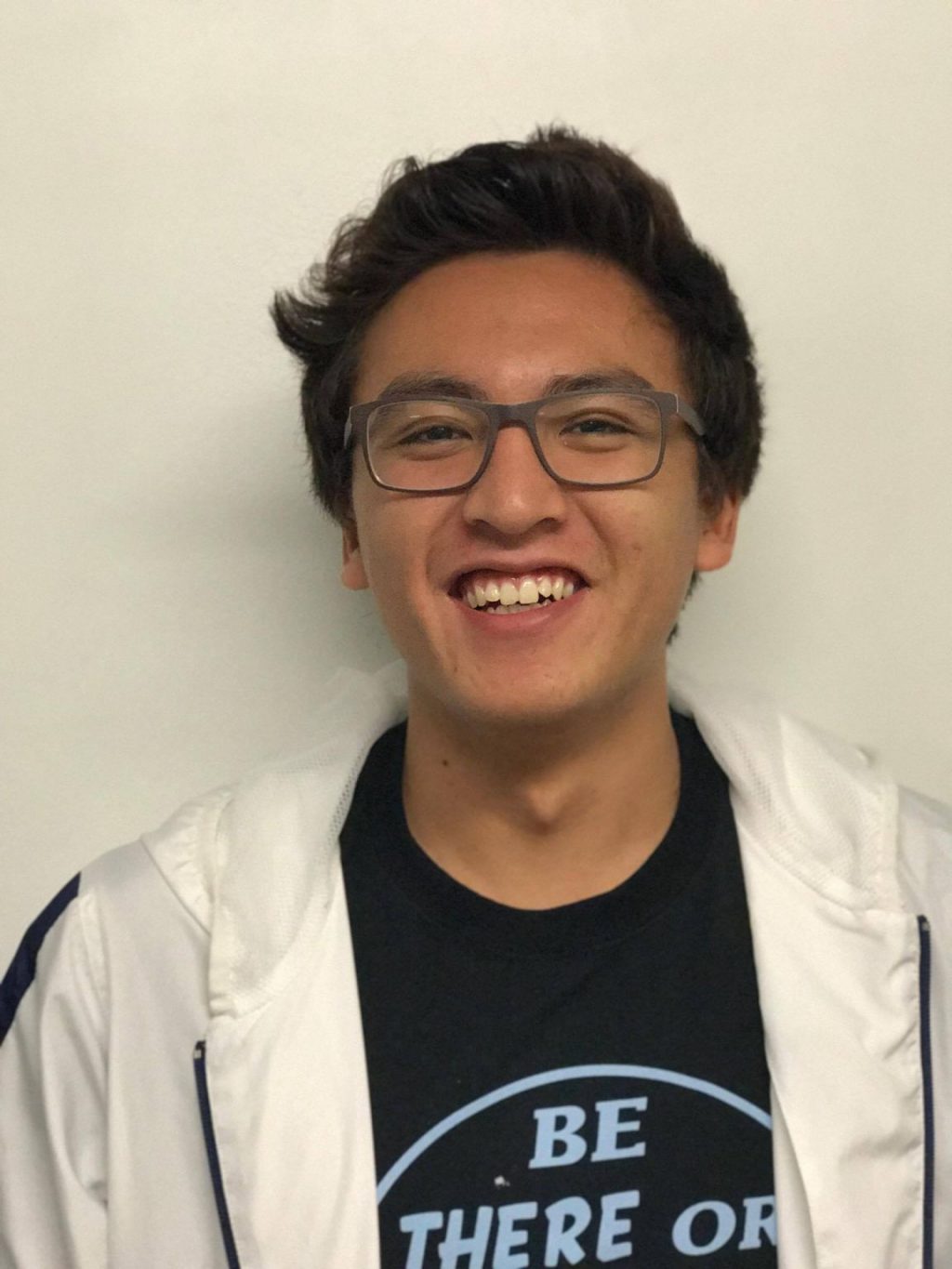 This archived article was written by: Vivika Corona
A fresh and extremely cheerful face on campus, Ko Saavedra has begun his first year at Utah State University Eastern. Currently undecided in his major, Saavedra is thinking of potentially majoring in business or science. Originally from Stansbury Park, the 18 year-old Saavedra hopes to coordinate concerts in the future. "I love concerts so I want do that so other people can feel that too."
If he were to rate any celebrity a perfect 10 he quickly and excitedly announced Blake Lively and immediately after said Emma Watson and Emma Stone as well.
His favorite book is "Catching Fire," the second book in the "Hunger Games" trilogy by Suzanne Collins. "There was a lot of action in it and I just loved it!"
A hidden talent Saavedra has is being able to make the iconic Chewbacca noise. How he learned to make the noise, he replied, "My friend Chad loves "Star Wars" so all my friends and I practiced and all got it down. We would use it in school whenever we'd go around finding each other."
Something that would be on the gag reel of his life would be every time he goes to high five or fist bump someone and no one notice, he has to put his hand back down. "It happens at least three times a day."
One of his proudest achievements is being offered the ambassador scholarship. He was nervous when auditioning for the position but is now very happy and gives himself props for achieving it.
A wild memory Saavedra can recall is long boarding with friends one night and a friend coming to pick them up. They then put one of their friends in the trunk of the car and in the midst of this a police officer came by unaware of the young man in the back. While talking to the friends they began putting their long boards in the trunk and the police officer saw the young man in the trunk. "He got super mad but nothing happened. We streaked that night too."
Saavedra mentioned to follow his social media, his Instagram user name @han_kolo and Twitter being @kokokream.