An exciting new renovation in the student center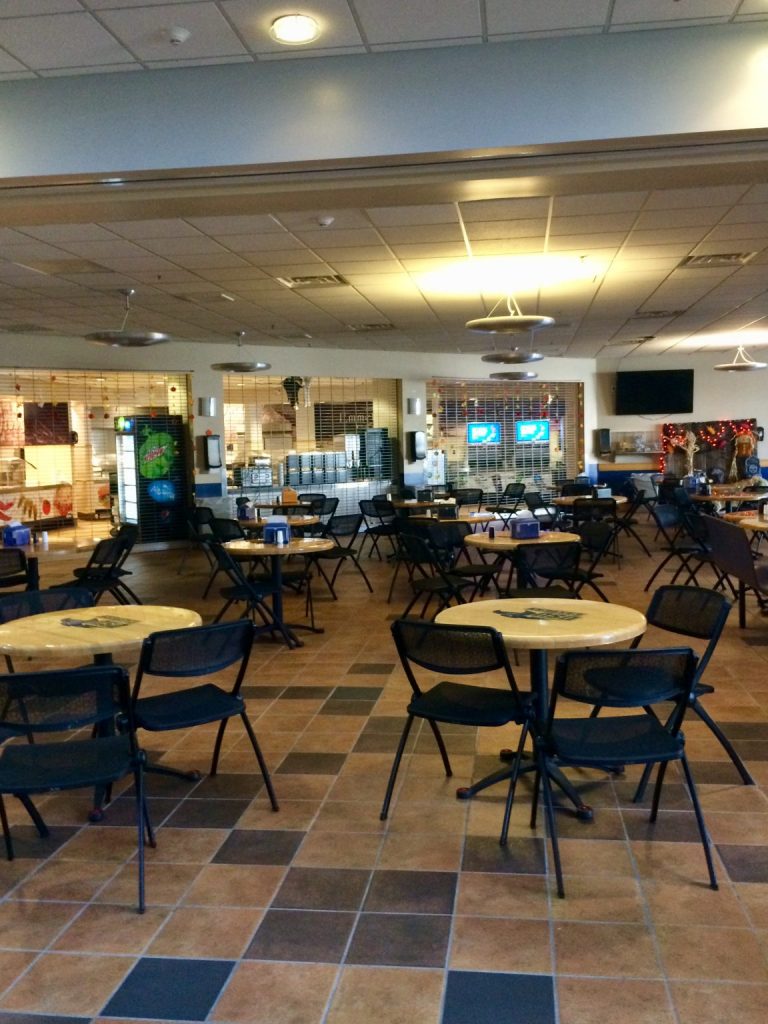 This archived article was written by: Lindsie Damron
The cafeteria in the Jennifer-Leavitt student center is the heart of campus. Students, faculty and staff go to the JLSC to hang out with their friends, eat great food or play some pool. The memories made within its walls cannot be forgotten or replaced and, with improvements, the memories will only get better.
Emily Bradley was promoted to manager over dining services and with her promotion came renovations to the JLSC's cafeteria. She changed the schedule for the times the Golden Grille and the cafeteria open to work with every students' and faculty members' schedule. Starting in November, the dining room hours will be 7am-9pm Monday through Friday, and 11am-5pm Saturday and Sunday.
She is also revising the food menu to offer students more options for food and ultimately making the food quality better. Food options are always available, including gluten-free choices. The cafeteria serves all-you-can-eat hamburgers, chicken sandwiches and chicken chunks daily. Dessert options are always offered, as well as cereal and the salad bar.
Dining services has started putting in vending machines throughout campus. In the vending machines, students can find various options of soda and Starbuck's coffees. The vending machines are reasonably priced and accept debit and credit cards.
The soda machine in the cafeteria is state-of-the-art, and is one of the more exciting changes in the cafeteria. Pepsi products are the soda options with the different types of soda being amazing; the options are endless.
The staff at the cafeteria are always friendly and willing to meet each individual student's needs, and the staff are open to hearing changes students want, giving everyone an opportunity to state what they might want to see change.
Syanna Schade, the dinner cashier, said, "The changes that have been made here are pretty cool and it livens up the place. The cafeteria is a lot more open now and the students are always full of character and a joy to work with. The dessert here is delicious and the entrees are even better. Thanks to the new soda machines, I can get a flavor shot in all of my favorite drinks. I enjoy the people I work with and I have learned a lot of new skills."
Every Friday, the dining room will hold "Friday Tastings," giving everyone the opportunity to test and sample foods. The "Friday Tastings" are held every Friday at 1:30.
If hungry, students who want a tasty bite to eat or look for a place to hang out, head down to the JLSC and check out the changes. A breakfast meal costs $6.99, lunch costs $8.58, and dinner costs $9.35 per person, or you can always buy punch card for $35 that is good for five meals.