"Towns Less Occupied" photo exhibit opens in CIB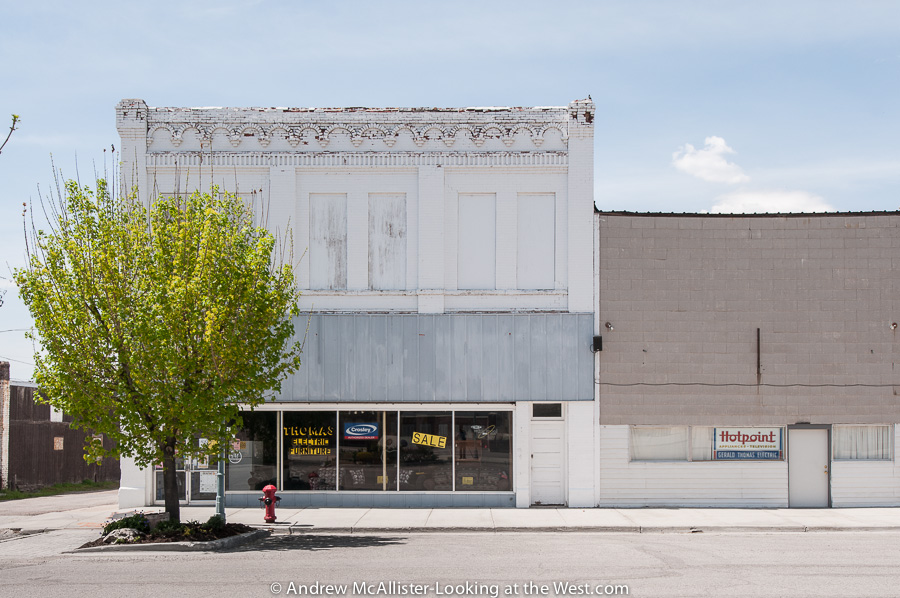 "Towns Less Occupied" by Logan photographer Andrew McAllister will be Gallery East's third exhibit showing from Nov. 6-Dec. 8 in USU Eastern's Central Instructional Building.
McAllsion is from Akron, Ohio, and photographed Utah and Idaho's "Towns Less Occupied" for the past six years.
 "As photographers go, consider me a hunter-gatherer. My greatest joy is to go out and photograph, to hunt for things I think are visually interesting or have a story. I then collect or group them into ways that fit.
"When I leave home I usually have no idea what I will find or what direction I may be pulled. This is a working method that I have used for the last 20 years, since my time as a student.
"My work is influenced by early survey photographers of the American West, FSA photographers of the 1930s and the father of modern photography, Eugene Atget," he said.
The 30 images in this collection are from towns and cities in Utah and Southern Idaho and include eight images for Price, Utah. "Shot digitally and presented in color, the images remind us of the camera's ability to record in extreme detail and to see what one photographer found interesting in the ordinary landscape of towns less occupied," McAllsion said.
 Located in the CIB, Gallery East is free and open to the public during the academic year from 9 a.m. to 5 p.m. It is closed weekends and holidays. The artist's reception is Friday, Nov. 10 from 6-8 p.m. "Towns Less Occupied" is part of USU Eastern's Year of the Arts celebration.
Any questions contact Noel Carmack, at 435-613-5241 or email [email protected].