Promoting awareness and listening to concerns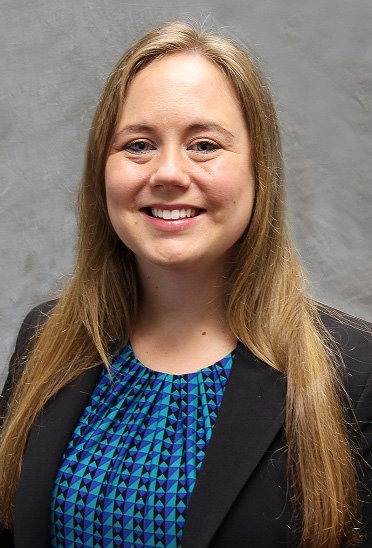 This archived article was written by: Alexis Hill
As a student at Utah State University Eastern, it's nice to talk about your troubles with someone you know will keep everything confidential. Plus this person gives you support or steps to help with the things you are struggling with. This person also continuously checks up on you. Having on-campus projects that promote awareness to the students is beneficial as well.
For Ashley Yaugher, Ph.D. that is simply why she moved to Price. Yaugher is the director of counseling and works with students and listens to them during difficult times. She helps students with personal concerns, school problems and trials they are going through.
She also does on-campus projects, such as the Clothesline Project to bring awareness and let students know they are not alone in their struggles. Yaugher earned her bachelor's in psychology and criminology at California State University, Fresno. She continued her education at Texas A&M University where she earned her master's and doctorate in clinical psychology.
"My favorite part of the new job is the students, I love seeing how hard they work," Yaugher said.
She loves to see students make improvements and achieve their goals. Her advice to students, especially in college, is to spend time with those you care about and find gratitude in the little things.
"I am definitely a people person. I enjoy talking to people and I'm always open to talk," Yaugher said. "I believe in smiling at everyone to brighten someone's day especially because you never know what someone is struggling with on the inside, so be kind to everyone".
Although Yaugher loves her job, she enjoys doing extracurricular activities when she's not working. She likes outdoor activities such as hiking, camping and most of all snowboarding.
Watching funny movies and documentaries is her favorite activity, but binge-watching her favorite Netflix shows, such as "Friends" and "The Office" is even better.
Yaugher explains that more likely than not, when she is reading it is for work, but she doesn't mind this because she loves to continue learning. Even though she spends a lot of spare time doing things she loves, she says the one thing she adores doing the most is spending time with her family, especially her dog, Riley.
She continues to make a difference at Utah State University Eastern and looks forward to getting to know the students and helping them further progress toward their goals.
Yaugher lives by the motto to "Just Keep Swimming." She said that we all will go through hard times in life, but in the end things will get better if you continue to push and keep moving forward while leaning on the support systems you have.