Witty comedy entertains community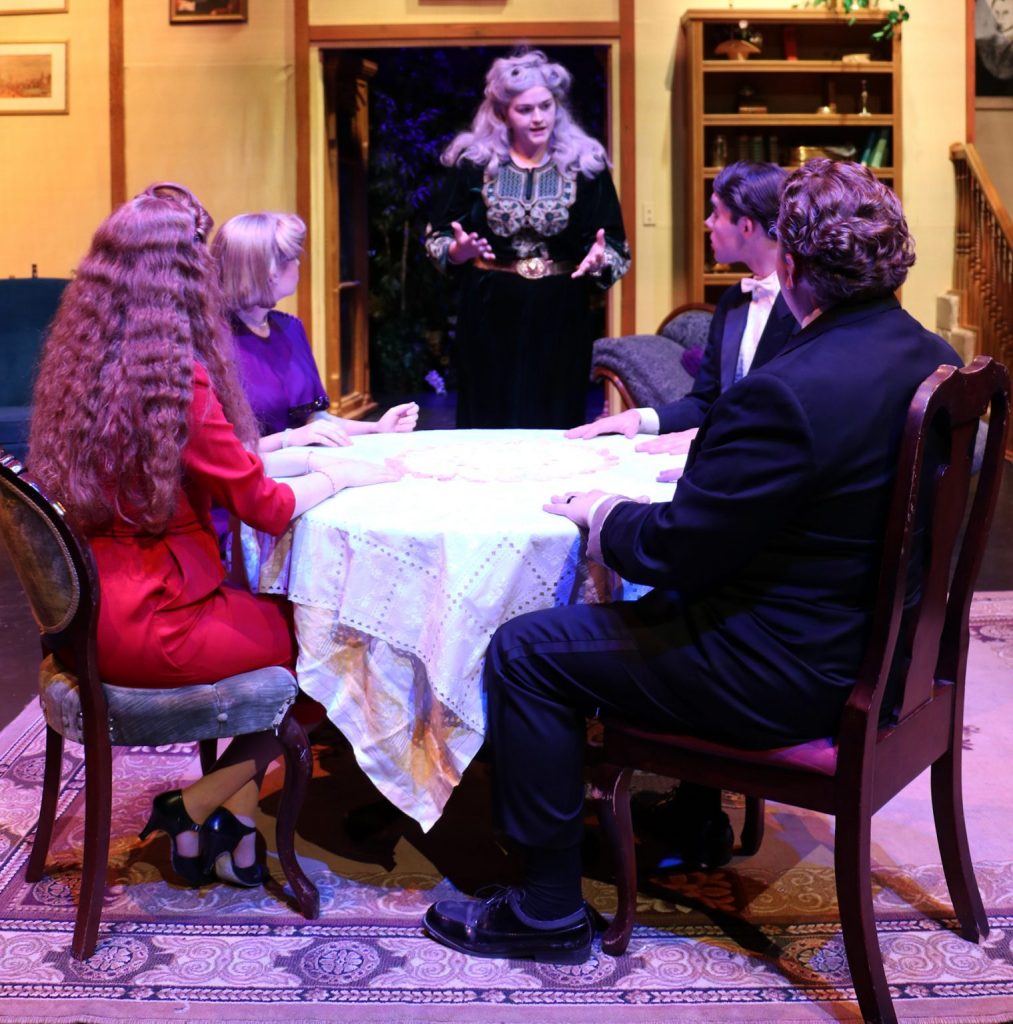 Utah State University Eastern's production of "Blithe Spirit," an improbable farce, continues Dec. 7-9 at 7:30 p.m. in the Peterson Black Box Theatre.
The story concerns the socialite and novelist Charles Condomine who invites the eccentric medium and clairvoyant, Madame Arcati, to his house to conduct a séance, hoping to gather material for his next book. Condomine wants to learn more about the occult for a novel he is writing.
When Director Corey Ewan was looking for a comedy to produce for USU Eastern during the 2017-18 season, he chose "Blithe Spirit" because, "I had seen past productions, some good some not so good. I wanted the chance to do a good production. The play is a challenge in that there is little action, but lots of very witty dialogue. This is what Noel Coward was known for. This is a perfect counterpoint to the last production in that we get to play comedy. We have laughed a lot during rehearsals, I hope that translates well to our audiences."
Scenic designer for "Blithe Spirit" is Brent Innes who combines set pieces from several shows to create the Condomine home. "The challenge is to find unique and fun ways to create the special effects required by the show. I think we will all be quite surprised by what we will see . . . or not see," Innes said. There are a number of "ghostly-specific-special effects" included in the show.
"Blithe Spirit's" cast includes Charles Condomine played by Tate Sommerfeldt, while Cheyenne Davis, plays his second wife, Ruth, and Brooke Gailey, plays his first wife, Eliva. Emily Dale, plays Madame Arcati who leads the séances and spells.
Dr. Bradman is played by Josh Demie and Edith is played by Scyler Smith. Bradman's wife is played by Bethany Peyton.
Christopher Vlamakis is stage manager with Gabe Marcotte is the assistant stage manager.