Theater department meets its new fairy godmother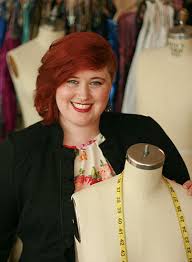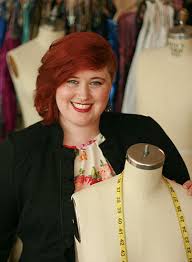 In William Shakespeare's Hamlet, Polonius delivered the infamous line, "For the apparel oft proclaims the man." Today, we know that phrase better as "It's the clothes that make the man."This bold statement holds some truth to it. In all seriousness, Cinderella would be nothing without her fairy godmother. Sure, she was kind and hardworking, but she never would have been able to go to the ball with that alone. Had it not been for the help of her fairy godmother, she would not have had her iconic LED dress and impractical choice of footwear that got her to the ball and made her the highlight of the night. Her attire is what made her presence that powerful.
USUE has a fairy godmother of its own, using her magic to create costumes that bring the stage to life. Mandolynn Browning, 28, is the newest addition to the theater department this semester.
Browning learned how to walk on stage—literally. Growing up in New Mexico, her mother was a professional stage manager and theater teacher. Her passion for the arts, both performing and visual, was something she developed at a young age. "When I was little, and would wait for my mom to get out of rehearsal after school, I would draw on these naked body templates she had and design clothes and fashion."
Browning took her art to college, attending New Mexico State University for her undergraduate program in performance and costume design. She decided that costume design was her passion, and attended Utah State for her graduate program. Since then, Browning has worked as a professional designer and interim professor in Utah, New Mexico, Colorado and Maryland.
During the summer, Browning works with the Lyric Repertory Company in Logan and brings new creative designs with her every time. This year, she designed on the production of "Peter and the Starcatcher". The playful origin story of Peter Pan called for whimsical costumes. She said, "We made mermaid outfits out of found objects, using rakes for their tails; and they later become the native inhabitants of Neverland, flipping their tails and making them into ferns that they can hide behind." Browning also worked on A Year With Frog and Toad, using creative and comical materials to transform actors into Arnold Lobel's beloved animal characters. Plays like this one are some of her favorites to work with. "I love theater for younger audiences. I feel like it's a personal responsibility to bring up the next generation of artists."
One of Browning's favorite things about costumes and fashion is being able to tie it into history and politics. "I love looking at how the zeitgeist of different eras really affected women's relationship to their clothing," she says, "When I was in Maryland, I designed an entire course called "Fashion, History, and Feminism", and we looked at fashion history with a feminist lens. We would look at what women were experiencing politically, socially and economically and looked at how their fashion of the day either hindered or helped that." She loves being able to find books and articles about fashion written by people of many cultures and backgrounds. Even the fashion of today inspires her with how in-your-face and political clothes are present now more than ever before. "We are all costume designers. We all choose the clothes we wear for a reason."
When it comes to her career, Browning doesn't like to look at any point in it as a down. Though being a freelance artist means she's always looking for her next job, she wouldn't change it for anything. She chose what she loves to do and is always excited to help use her art to elicit feelings in an entire audience.