Recruiting at USU Eastern is a work in progress
Cody Phelps news editor After several students fell off of the Utah State University radar…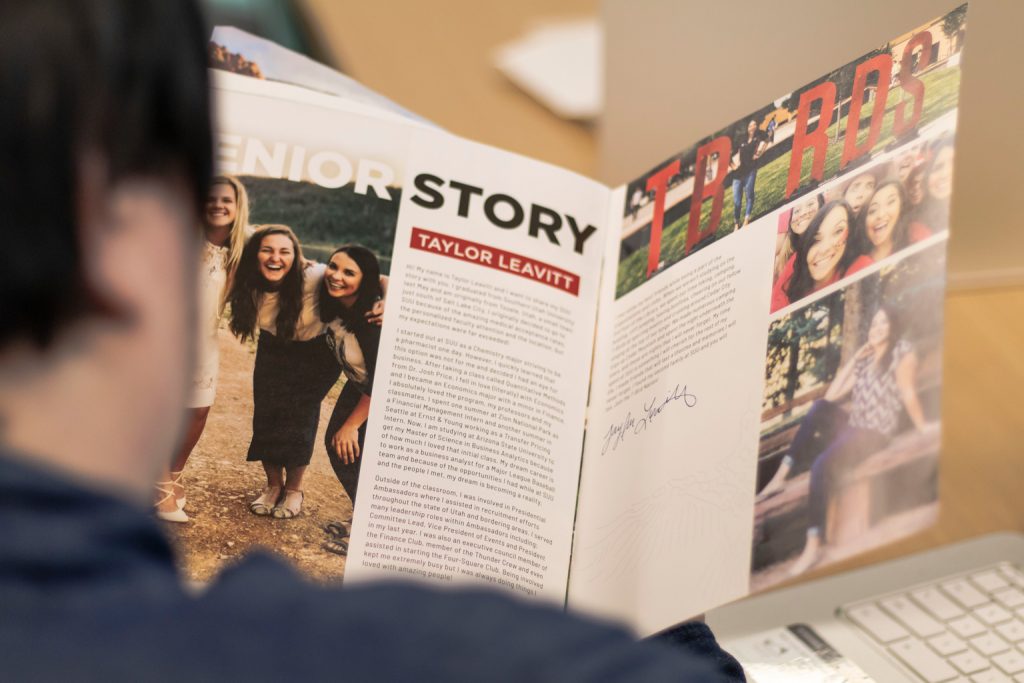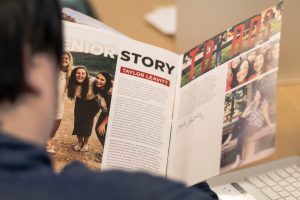 Cody Phelps
news editor
After several students fell off of the Utah State University radar in the recruitment process, some say it's time to make some changes.
No one is perfect. The recruitment officials for Utah State are no exception. Associate physics professor David Kardelis understand this but after two of his children fell through the cracks. He says something needs to be done to better the recruitment process.
His daughter graduated from Carbon High School two years ago. She was a concurrent enrollment student at Eastern and took 60 credits her junior and senior years. After a student with such credentials graduates from high school, you would imagine the recruitment office would be clambering to get her. That wasn't the case. "She didn't get a single piece of information from Utah State [Eastern], nothing, no pamphlets, no handouts, no letters, nothing."
Now, two years later, Kardelis' son is in a similar situation. "My son took the ACT and sent his ACT scores to Utah State Eastern and Utah State Logan, he hasn't gotten anything." Kardelis' son has received a significant amount of information from other schools and universities in the region, but his local school has yet to reached out to him.
"These students are sending in their ACT scores, they're showing interest. Shouldn't we be following up on that?" According to Kardelis, some other universities have been trying much harder than USUE. "SUU has been really pushing hard to get him." They have sent him several pieces of recruiting materials and even a handwritten birthday card.
That makes a lot of sense. His son is a well achieved student. "He's on their high school honor roll, he's doing concurrent enrollment and no-one is encouraging him to continue his education here."
Kardelis says it's not just his children either. "I had a student in my class and asked him [questions about attending USU Eastern], He was on his honor roll and he went to state science fair, he said he had gotten one email about a scholarship he could apply for from USU Eastern."
Theatre professor Corey Ewan, Ph.D., has the same experience with recruiting his son who is a senior at Carbon High School. His son received a full-tuition scholarship from the University of Utah and recruiting material from several schools; none from USU Eastern or USU.
The issue shouldn't just be concerning the students, it should also be on the radar for the faculty of Utah State as a whole. "I am concerned about being a professor, I mean if there's no students, I'll be out of the job." Kardelis doesn't think Eastern is the only culprit either. "I think Utah State as a whole is having recruiting issues, I don't know if they've gotten it figured out yet but it's a concern."
After some time, Kardelis offered advice for USU recruiters to give them ideas about how to alleviate a portion of these concerns. "If you get the ACT from a potential student, there should be an immediate follow up, A letter and a viewbook should be sent to the student, you know, something to say we want you to attend our school."
This is an issue that has been brought to school official's attention. Recruitment is a key component to a college decision. One small thing can be the difference between one school and another. A lack of recruitment could be all the difference in the world.
The major difference between recruiting in USU in Logan and USU Eastern is that Logan has a built-in identity. They could do no recruiting and still students would attend because everyone has heard of USU. They are always in the news for their sports and academics.
On the other side of the coin. How many students and parents have heard of and know everything about USU Eastern? The answer to this question is reflected in the enrollment numbers over the past decade.
As always, there are two sides to every story, including this one. In the next edition of The Eagle, The Recruitment office sheds some light on the processes they are taking to bring in our future students.
Writer's Note: As a student of USU Eastern, I found out about USU Eastern from the Internet. My high school was never contacted by USU Logan or USU Eastern. After my initial application process, I did begin to see some documents and information about the school. However, that all came after my decision to attend USU Eastern.