WELCOME BACK WEEK
Paige Martinez Staff Writer As Utah State University Easterns welcomed in the new year and…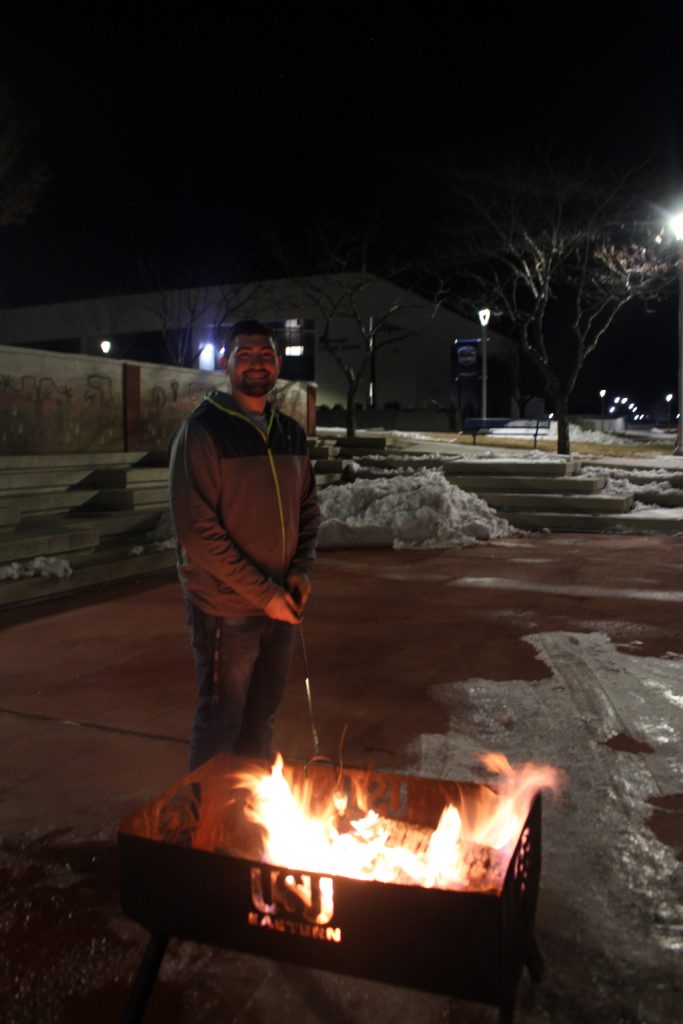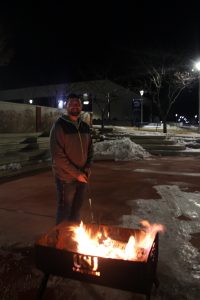 Paige Martinez
Staff Writer
As Utah State University Easterns welcomed in the new year and the new semester, the Eastern Utah Student Association (EUSA) welcomed students back with a week of activities last week.
Their traditional "Welcome Back Week" is geared at giving returning students the opportunity to enjoy all Eastern has to offer and get involved in a new way.
The event-filled week started on Monday with the "Welcome Back Kickback". At this event, student's enjoyed finger foods, all forms of games and upbeat music. The main feature of the event was a Mario Kart 8 Tournament, which students competed for prizes including gift cards.
Many students enjoyed the amenities of the Nexus such as the pool tables, table tennis and the collection of board and video games. It was a laid-back event for students to enjoy having all their friends back together again.
Tuesday's event was the Club Rush Night. Club Rush is an event that the EUSA Clubs and Organization Representative holds once a semester. Clubs are a great way for students to get involved on campus, so EUSA makes it a focus to make them as accessible as possible to the students.
During Club Rush Night, campus clubs set up booths in the Nexus to encourage students to join a club. EUSA provided food for the clubs and students while the clubs provided entertainment such as games. Many of the clubs used this as an opportunity to inform students of their club's goals and activities in an effort to recruit new members.
Students were invited to the BDAC on Wednesday for the volleyball tournament. EUSA's Athletic Representative set up brackets for the various teams to compete for prizes. Some students enjoyed getting to play against each other, while others watched and drank complementary Gatorade. This event is kicking off EUSA's first intramural season of the semester. Intramurals take place every Wednesday in the BDAC.
Thursday saw Rachel Weeks, a comedian from Denver Colorado, in the evening. Students came and enjoyed her quirky sense of humor in an hour-long set. Weeks' performance had a mix of anecdotes and crowd interaction. Many students were given the opportunity to add to her jokes by answering her questions about their majors and relationships.
Afterward, students had a chance to meet Weeks and some even walked away with stickers that featured a "Tamponicorn" and the phrase "Lady Magic" referencing a bit in her performance.
Welcome Back Week wrapped up with a s'mores event on Friday evening. EUSA teamed up with the resident advisors to provide students with fire pits, s'mores and hot drinks. Students enjoyed each other's company with a sweet treat.
Students came out to the basketball games on Saturday to cheer on our Eagles against the College of Southern Idaho (CSI). The women's team started the day off with a solid win to get the crowd excited. The men's team provided an exciting show as they beat CSI by a single point. The teams set two records that night, they are both on top of the SWAC in first place and both teams have never beaten CSI the same night.
Students stormed the team to celebrate the win. It was a fun way to finish off the stressful week that is the first week of a new semester.
Allie Chamberlain, administrative assistant for student life, said, "All in all, I really feel like it was a success. We had a good turn out to all the events. It made me want to go back and be a student again!"