Boulder on US-6 just misses USU Eastern student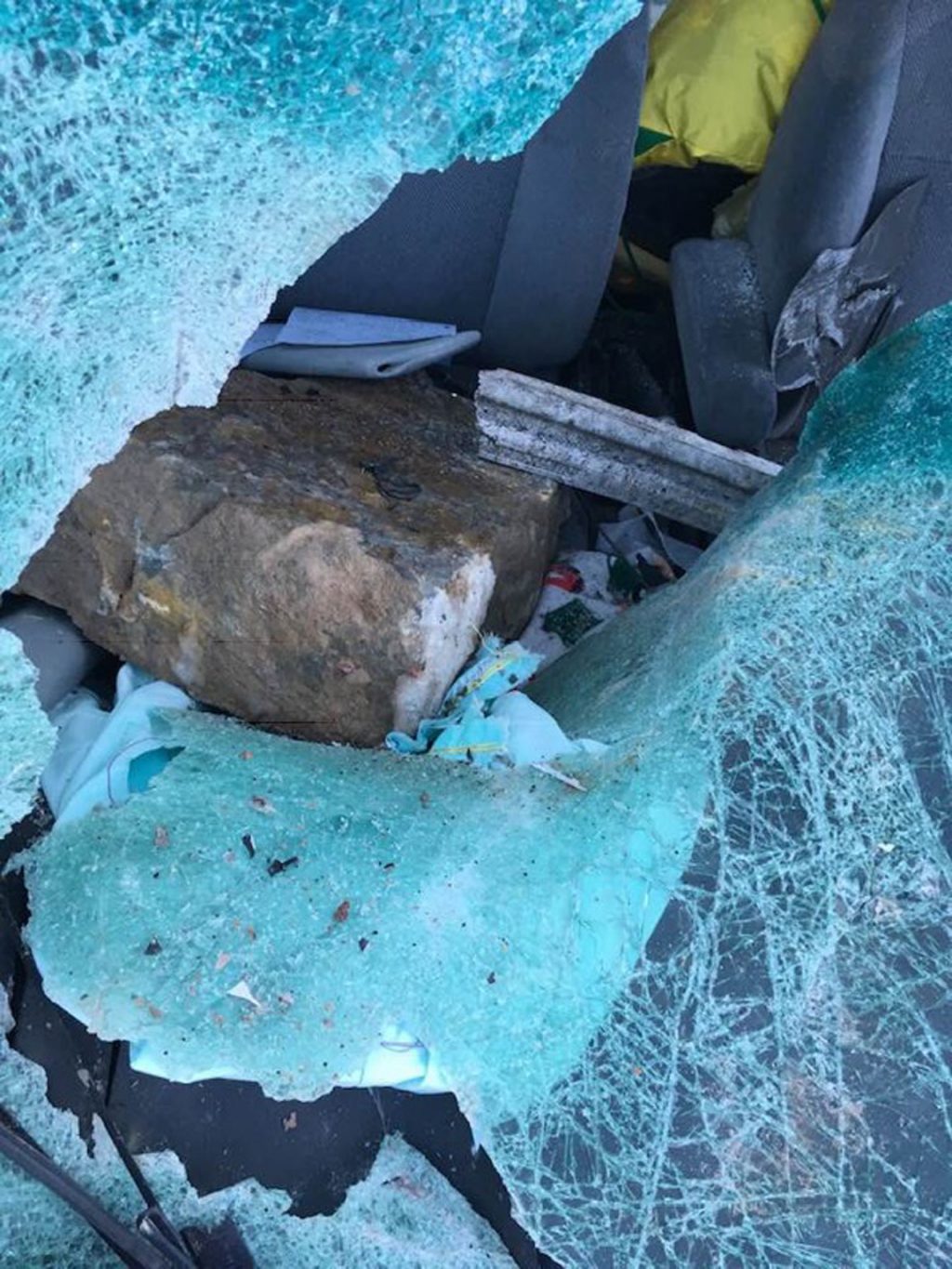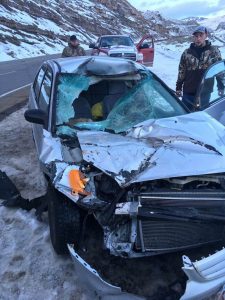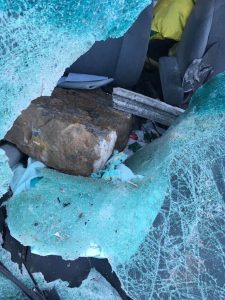 On what seemed like a normal Sunday for student Gabrielle Sainsbury, turned out to be one she will never forget. She had spent a weekend at her home in West Jordan and was heading to Utah State University Eastern. Around 6 p.m. on US-6 from Spanish Fork to Price, a massive boulder crashed through her car crushing everything, but herself.
Spanish Fork Canyon is known to be "Top-five-most-dangerous roads in Utah," according to
KSL.com
. For various reasons, proved its reputation: vehicles speeding, quick turns, wildlife and certainly the loose rock canyon rock walls make it dangerous to drive.
As Sainsbury made her way through the canyon, she glanced up for a moment and noticed something was falling from the canyon wall.
"I saw the rocks a split second before I had to react," recalled Sainsbury. "Before I realized it was really going to hit my car."
Sainsbury swerved into the middle of the lane to get out of the way of the boulder. Saying without that reaction, she doesn't know what could have happened to her.
Airbags deployed and Sainsbury remained in the vehicle. Beleiving she had to have stopped the car during the chaos.
Glass was shattered throughout the car and fragments of the boulder remained. There were a few people who stopped to help. They assisted in pulling her out of the car, gave her a warm coat and waited with her for the arrival of Utah Highway Patrol.
Sainsbury continued to emphasize how thankful she was she didn't have someone in the passenger seat. The boulder completely took over the passenger seat. "They could have been seriously injured."
Sainsbury is a part of the USUE soccer team, on EUSA and loves to be involved in every aspect.
"Gabi has been a real blessing to have on the team" said the womens soccer coach Ammon Bennett. "She works hard and is such a wonderful person."
Sainsbury has had struggled with sleeping since. She has seen dreams of rocks hitting her car. "It's like being trapped in a nightmare" said Sainsbury. "I remember the feeling of the rock hitting my car, over and over."
She knows she will have to finish her semester at USUE soon, but is terrified to drive through the canyon.
When you drive the canyon she said,"don't rule anything out." Signs are there for a reason and do not rule anything out. "People need to be careful and grateful every time they make it through the canyon." Sainsbury said "Because I almost didn't."
She has a Go Fund me because she cannot afford to purchase a new car. She is asking for anything to help her get back to school and finish her semester.