The essential back-to-school playlist for fall 2019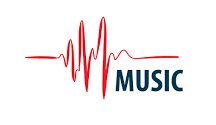 A new school year is upon us and "Hot Girl Summer" has officially come to an end. Although it may still feel like summer outside, the time has come to dive into a year full of new classes, new relationships and new beginnings. Starting a new year can be difficult, and take a lot of getting used to. Fortunately, I have curated a playlist to help us all get into the spirit.
1. Grown (from Grown-ish) by Chloe x Halle.
"Grown," written, produced and performed by R&B sister duo Chloe x Halle, is a rhythmic celebration of growth and change that perfectly describes our experience as young people preparing for the future.
2. Young, Wild & Free (feat. Bruno Mars) by Snoop Dogg & Wiz Khalifa.
A throwback to our grade school days, "Young, Wild & Free" is a laid-back party song about enjoying your youth and having fun while you can.
3. Sit Next To Me – Stereotypes Remix by Foster The People.
"Sit Next To Me," remixed by the producing group known as Stereotypes, is a smooth and lush song about getting to know someone you're unfamiliar with.
4. I Love College by Asher Roth.
Similar to "Young, Wild & Free," and full of student life commentary, "I Love College" is an effortless party staple.
5. Talk Too Much by COIN.
"Talk Too Much" is an upbeat and flirtatious song from the indie pop band COIN that encourages everyone to explore other forms of communication.
6. Tongue Tied by Grouplove.
The instantly recognizable "Tongue Tied" is loud, a lot of fun, and a little bit weird, and, if done right, your college experience will be too.
7. Before I Let Go by Beyoncé.
Beyoncé's brassy cover of "Before I Let Go" provides an incredible instrumentation that is sure to help you get into the homecoming spirit with confidence.
8. Campus by Vampire Weekend.
"Campus" is a stylistic song from the rock band Vampire Weekend, that describes the aftermath of a romantic experience of one college student (and probably relates to a few others out there as well).
9. Rollercoaster by Bleachers.
Colorful and brilliantly retro-inspired, "Rollercoaster" symbolizes the ups and downs that we all experience in this stage of life.
10. Young Dumb & Broke by Khalid.
"Young Dumb & Broke" is an all too relatable song that perfectly expresses our reality as college students (even though it's technically a song about high school).