Burglary, theft of baseball equipment: four wheeler MIA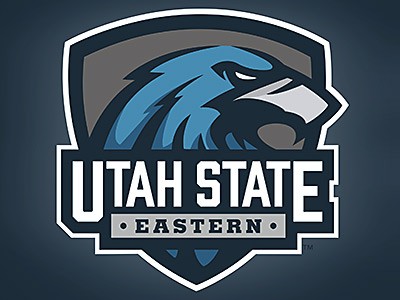 Between the hours of 6:30 p.m. on Tuesday, Sept 3, and noon on Wednesday, Sept 4, the USU Eastern baseball team's four-wheeler was stolen from the Colosmo/Carlson baseball field.
Upon arrival at the baseball field, Head Coach Kirk Haney was preparing the field for the day with some other players when he noticed a hole cut in the outfield fence. Thinking little of it, at first, he continued his maintenance on the lawn, but when one of his players approached him, asking about the four-wheeler, it was all too clear as to what had happened. "When we went over to look, we saw the [four-wheeler] tracks leaving the field," Haney said.
Alerting others about the theft, a post was made on Facebook by Haney's wife, where the community quickly began to hit the page and spread the word.
Nothing evidential has turned up so far, but the local police were contacted and an investigation quickly ensued and is currently underway. Information regarding the four-wheeler has been taken into account and is being circulated in hopes some information will turn up.
The four-wheeler was used for projects concerning the fieldwork, such as dragging the infield and breaking up the dirt.
"It's tough trying to build a nice program and having things like this happen," Haney commented, "Our focus is the players and not only is our team affected, but the community players that share our field. That is who the equipment is for, and things like this take away from our community and the quality of our field. To me, it's not just about the four-wheeler, it's about something being taken away from the kids."
Price is a town full of people who are passionate sports fans as well as players. The community's unique co-use of the college baseball field is an opportunity to bring sports fans together, and better its resources. Theft of equipment is not the only principle that should be attended to, but the impact of it should be recognized as well.
Luckily this act of inconsideration will not completely hinder this season, "Right now we have another machine that can maintain the field," Haney said, "if it's not returned, we will put our heads together, and find a new way to keep the field in condition."
Remember to support the baseball team in their upcoming fall games as well as the other athletic teams on campus. In the meantime, there is still an ongoing investigation and any information that might come up concerning the four-wheeler could be useful in finding out where it is.
Contact campus police at (435)-637-0890 or (435)-613-5612 if you have any information.