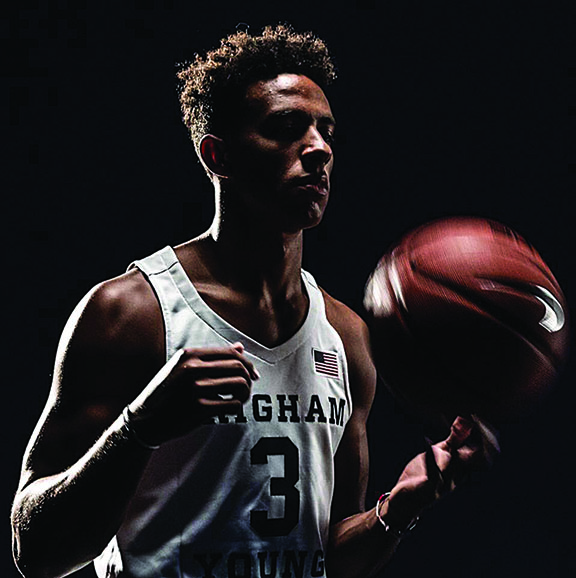 In a press release on Brigham Young University's basketball page, James M. Taylor wrote, "BYU picked up something that they desperately missed last sea- son, a play-making point guard who can knock down outside jumpers.
"Utah State Eastern point guard Blaze Nield tweeted in April that he committed to play for the Cougars. In his one year at USU Eastern, Blaze scored 20.6 ppg to go along with 4.1 assists and 5.2 rebounds per game. He shot 45
percent from the eld overall and 40 percent from the three-point line. He should be available to play immediately and have three years of eligibility for BYU."
Nield posted season highs at Eastern of 33 points, 11 rebounds, nine assists, ve steals and ve 3-point goals.
He was named all-state honor- able mention by the Deseret News at Lehi High School and ranked the No. 2 point guard and No. 10 overall player in Utah in the 2016 recruiting class.