USUE Eagles lose one, tie one over the weekend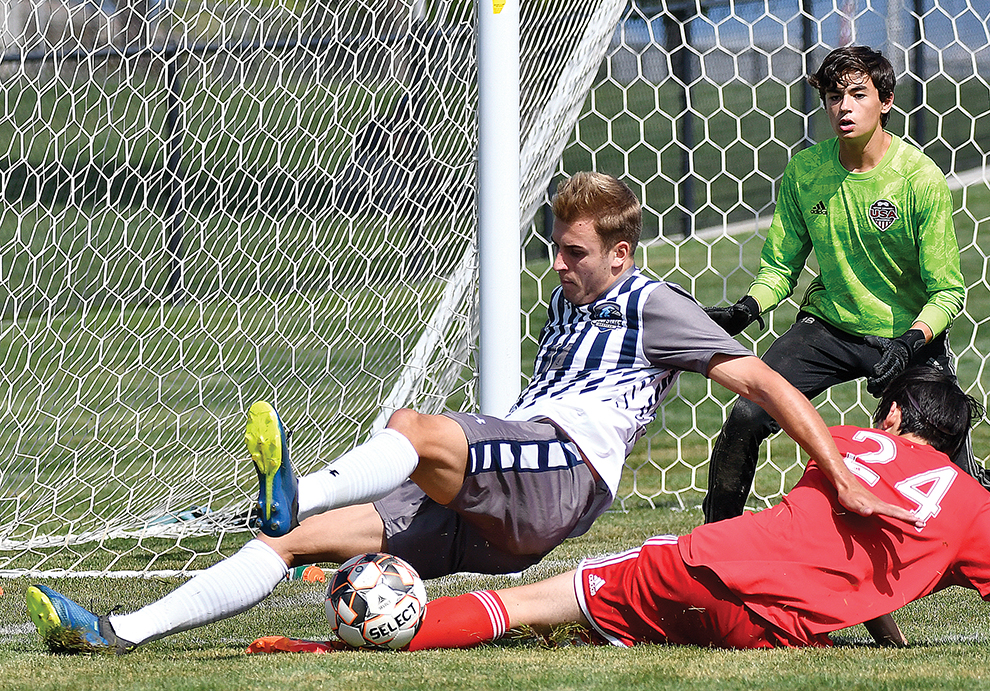 The Utah State University Eastern mens soccer team tied with the College of Southern Nevada 0-0 on Sept. 26 in Price, giving the team its fourth tie of the season.
No player from either team scored a goal during the game, bringing the Eagles and the Coyotes to a tie.
CSN had 16 shots on goals while USUE had only 15 shots on goal. USUE had three saves while CSN almost tripled with eight saves. USUE had 11 fouls while CSN had 13 fouls.
The USUE Eagles lost to the Snow College Badgers 5-0 on Sept. 28 in Price, giving them the second loss of the season and almost equaling the amount of wins.
The Badgers had three goals during the first half alone and found the back of the net twice in the second.
The Eagles had only eight shots on goal while the Badgers had nine. USUE had two saves during the game, while Snow had a staggering seven saves. The Eagles had 10 fouls in the game while the Badgers had 17.
These two games take the Eagles overall win-loss-tie ratio to 3-2-4. The Eagles returned to the field on Oct. 3 to play the Truckee Meadows Community College Lizards. They return to their home field Saturday, Oct. 5, where they have a rematch against Salt Lake Community College Bruins at 11 a.m. SLCC defeated the Eagles 8-0 on Sept. 12, in Salt Lake City.