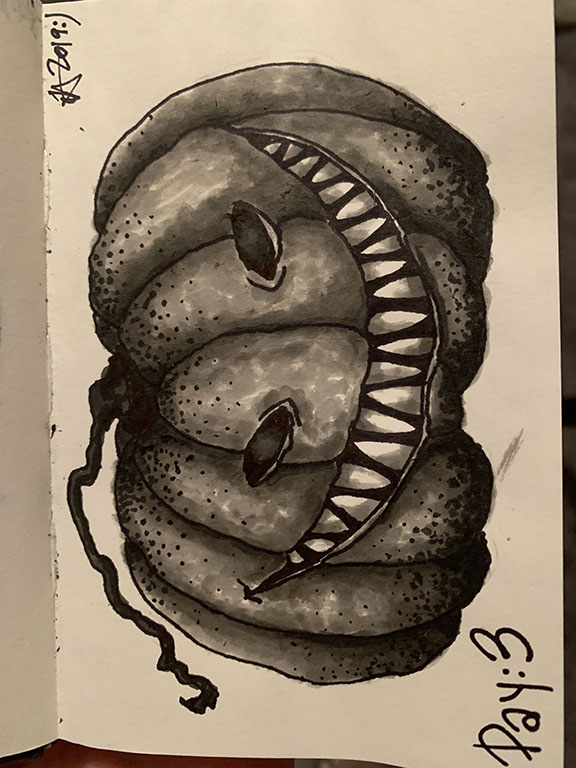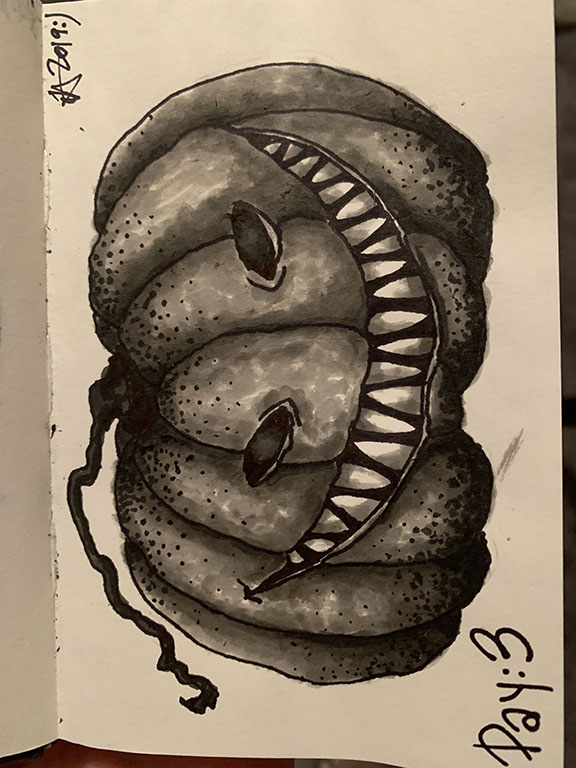 Paige Martinez editor-in-chief
Inktober.com gives a very simple description: "Every October, artists all over the world take on the Inktober drawing challenge by doing one ink drawing a day the entire month."
Inktober was created in 2009 with one artist. Jake Parker attempted to push their artistic ability. Now, people all over the world participate in this annual challenge to ex their artistic muscles and develop healthier art habits. However, Inktober isn't limited to professional artists. Many Eagles participate in Inktober.
some people use a "prompt list" to inspire them, some people theme all of their drawings and some people just draw what comes to their mind. You can participate in inktober as well. The rules are simple. Just draw one piece using ink everyday throughout the month of October. You don't have to be a great artist to start. It's all about getting better.

The last step to Inktober is posting it online. If you have a moment, scroll through the #inktober tab on any social media and enjoy the wonderful art that comes from this challenge.
You may be inspired to take up the Inktober challenge next year and see what you can create.