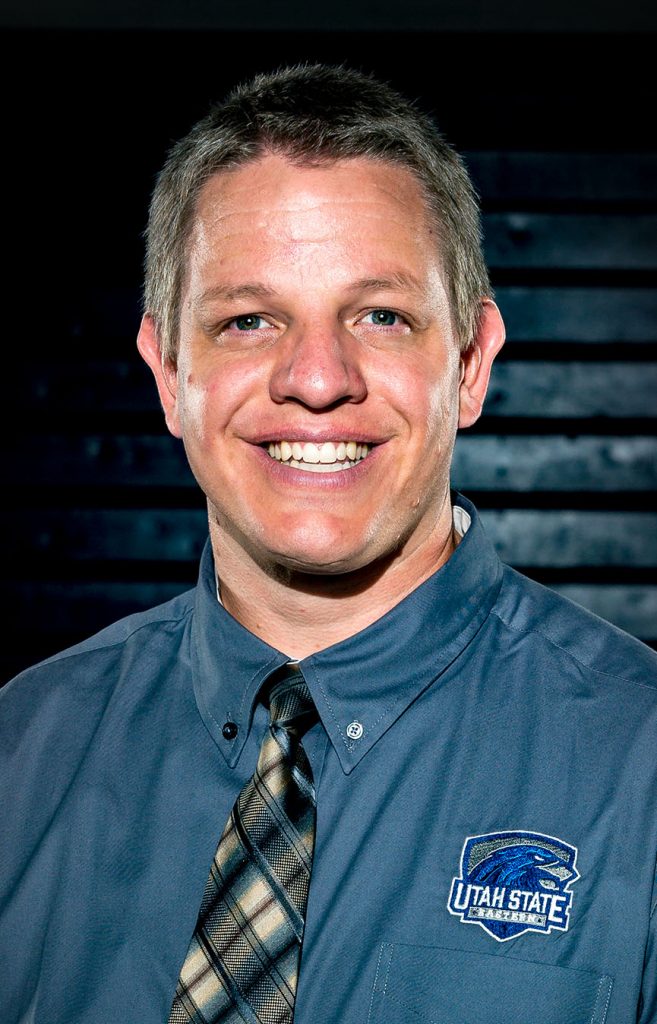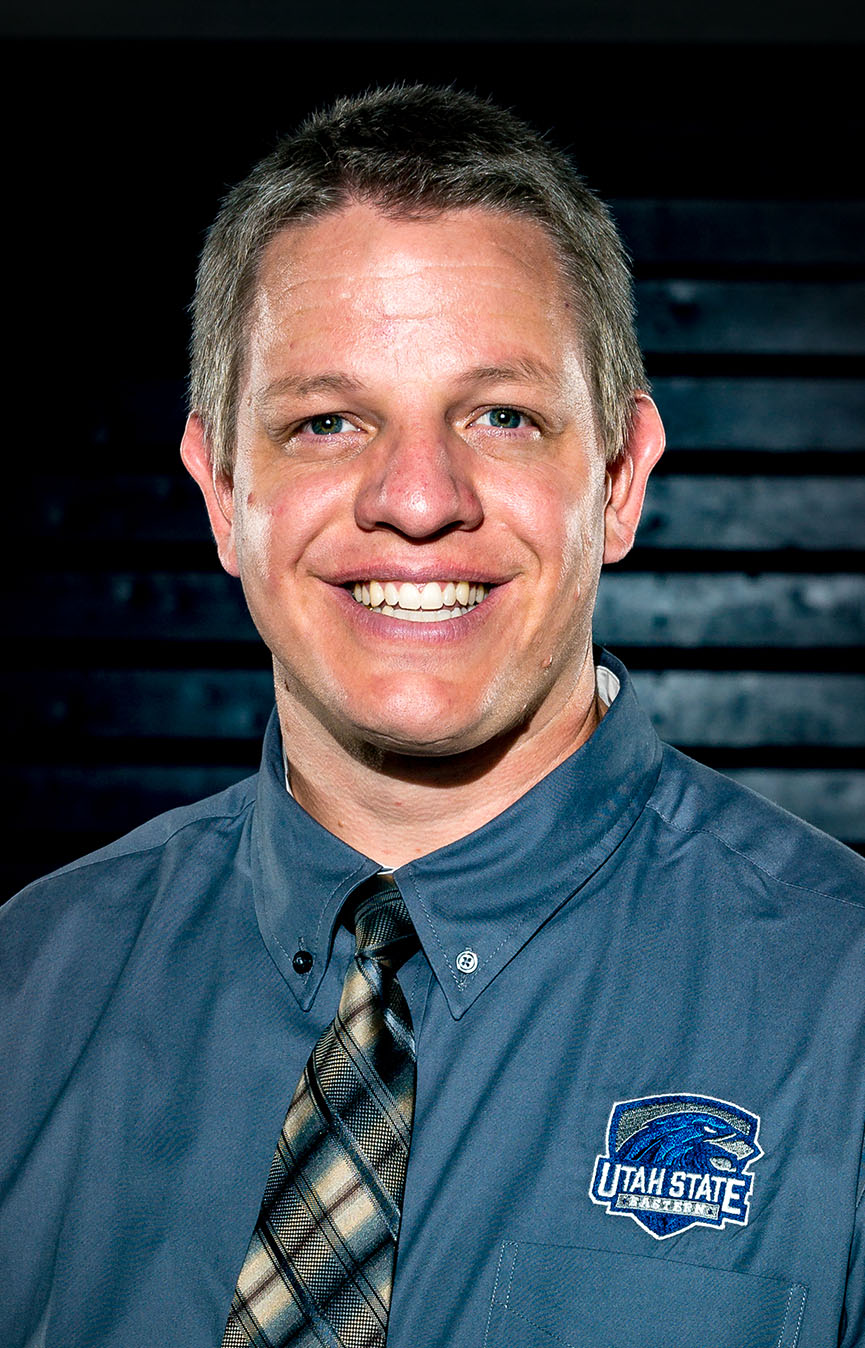 It took a long and winding path for Kevin Hurst, USUE's new director of students, to find his way to the role he has happily taken on.
Starting in Layton, Utah, Hurst grew up wavering in what he wanted to be. With his parents both working in higher education, Hurst attended Weber State for his associate degree. From there he went to the University of Utah where he found his calling in exercise and sports science.
However, there were still some dreams he had yet to fulfill before entering his intended career path of being a physical therapist. "I was going to be a physical therapist, but growing up I always wanted to be an airline pilot," Hurst said, "So I went to Utah State University and joined the flight program."
After two semesters, it just didn't seem to be in the cards for him professionally.
Finding himself at a crossroads, Hurst learned about a masters degree in student affairs and student personnel. "I was intrigued because those were the things I love most about college and the college experience." During his time in college, Hurst submerged himself in student leadership, student activities and event planning; meeting some of what he says are his best friends.
"When I learned I could make a profession out of the things I enjoyed most, I thought 'Man, I'm sold!' and started to research programs."
Chasing this new goal, he traveled to Missouri for graduate school and, after some work, graduated with his master's degree. Missing his home state, he returned to USU Eastern as a recruiter for a year and a half, spending time on campus and getting to know the students.
However, opportunity was not finished knocking. A Trio director position and eventually a chief of student affairs officer position, opened in Ohio, where Hurst spent the last six years.
"I think it's all helped prepare me for this role," Hurst said. "I'm excited to be back. I'm closer to family and where I grew up."
From the time he was a recruiter, Hurst enjoyed the campus and experience of USU Eastern as well as hearing feedback from students that attended. For him, it was all about the positive interaction between students and leadership, which he intends to keep going.
"The first steps for me are to listen and learn. I have a great team, who I respect and I want to support their ideas. Most of all it's about the students and the opportunities available for them," he said.
With the help of his team and feedback from students, he intends to make this college "the destination of choice for anyone seeking an education." Attendance is always important, but it goes beyond that, it is his goal that students feel safe not only on campus, but participating and discovering all that Eastern has to offer. It's all about student engagement and experience.
His plans and goals branch out from there, aiming to "collect and use data to make informed decisions about recruitment, retention, leadership and involvement." Following this plan's activation, there will be information to help establish new strategies and standards that will help the school advance and thrive. Not only that, but Hurst also intends to best serve the students by helping the day-to-day processes run smoothly and effectively, and enjoy his work as these goals and many more are to be accomplished over the upcoming years.