The ultimate spooky season watchlist and playlist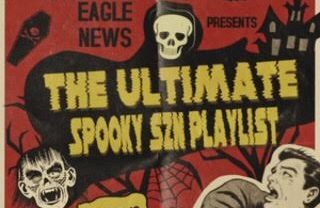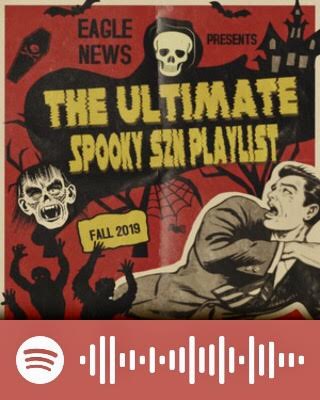 Sione Siaki lifestyle editor
Every year, October rolls around and begins the string of [arguably] the best season of the year. From Halloween, Thanksgiving, Christmas and the celebration of the New Year, the festive spirit of these last few months is almost magical. Halloween sparks the beginning of the festivities, with this time of the year also being referred to as "Spooky Season." According to Urban Dictionary, spooky season is: "the time of year around Halloween, where everyone gets spooky vibes." I'm here to help provide those spooky vibes with music, movies, and series to get us all feeling a little spookier this October.
Ultimate spooky season watch list:
10/18 – Spooky Season Animated Marathon – Coraline (2009) – Directed by Henry Selick, Paranorman (2012) – Dir. by Sam Fell & Chris Butler, Corpse Bride (2005) – Dir. by Tim Burton & Mike Johnson, and Monster House (2006) – Dir. by Gil Kenan.
10/19 – Net ix's The Haunting of Hill House (2018) (Season 1)
10/20 – Halloweentown Franchise (1998 – 2006) (Halloweentown & Sequels)
10/21 – The Final Girls (2015) – Dir. by Todd Strauss-Schulson
10/22 – Us (2019) – Dir. by Jordan Peele
10/23 – Zombieland (2009) – Dir. by Ruben Fleischer
10/24 – The Haunted Mansion (2003) – Dir. by Rob Minkoff
by Rob Minkoff
10/25 – It (2017) – Dir. by Andy Muschietti
10/26 – Net ix's Chilling Adventures of
Sabrina (2018) (Season 1 & 2)
10/27 – The Conjuring Universe (2013 – 2019) (The Conjuring & Sequels, Annabelle & Sequels, The Nun, The Curse of La Llorona) 10/28 – Beetlejuice (1988) – Dir. by Tim Burton 10/29 – Hocus Pocus (1993) – Dir. by Kenny
Ortega
10/30 – The Nightmare Before Christmas (1993) – Dir. by Henry Selick
10/31– Halloween Franchise (1978 – 2018) (Halloween & Sequels)