Women trying for 2nd place finish in conference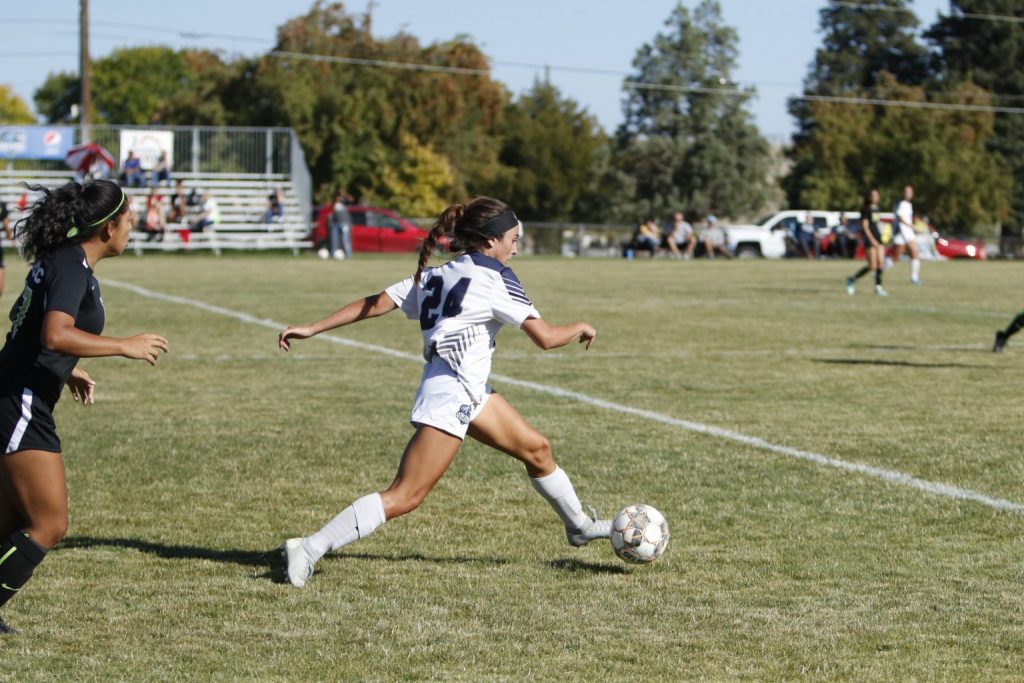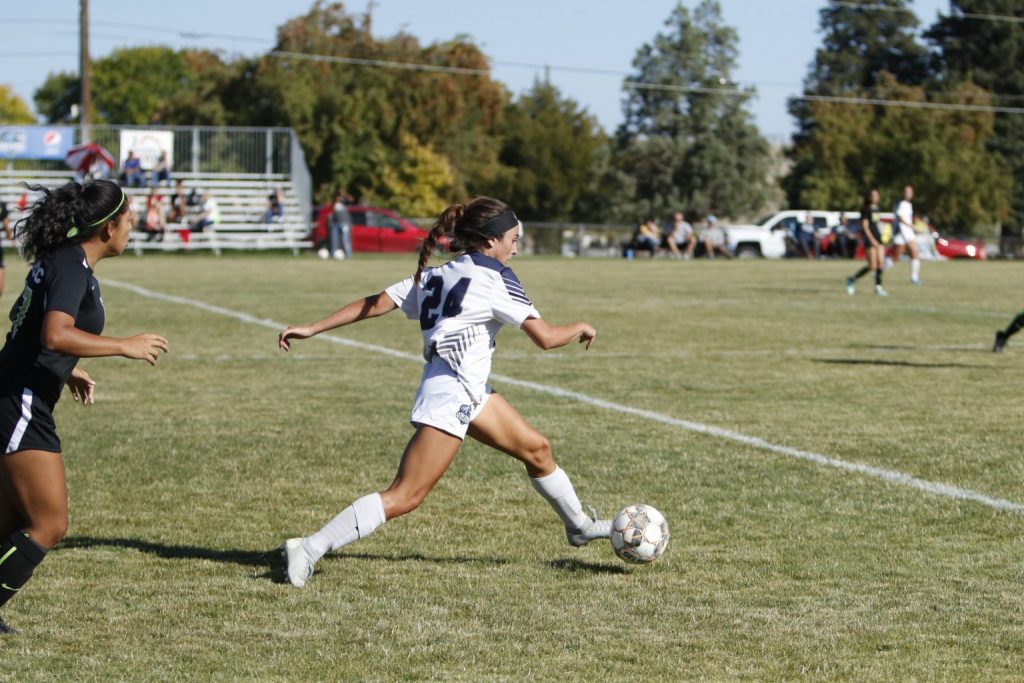 Atley Thompson sports writer
With just two games left, the Eagles are looking to secure second place in the SWAC tournament.The Utah State Eastern women's soccer team is quickly nearing the end of their conference schedule and fighting for position. The Eagles hosted threes straight home games and dominated in two out of the
On Oct. 3, the Eagles were ready to take on opponent Truckee Meadow Community College. The Eagles started off with a strong start from forward Ashley Brindley. Brindley opened up the game with three straight goals. Two of the three goals were assisted by midfielder Morgan Cragun. The Eagles lead the Lizards 3-0 at halftime.
The Eagles weren't done yet, and in the second half they came out and doubled the score making it 6-0. Goals in the second half came from Morgan Cragun, Marissa Cribbs, and Ashley Brindley.
The Eagles had one day to recover before hosting the (National Junior College Athletic Association's No. 5 team) Salt Lake Community College Bruins. On Oct. 5, the Eagles started off strong with a goal off of a penalty kick in the box by Brooke McKendrick.
The Bruins fought back not long after and tied the game 1-1 going into the second half. After battling hard, the whole game the Bruins were able to score two more goals. The game ended with the Bruins winning the game 3-1.
The Eagles had all week to practice preparing for Colorado Northwestern Community College, including a scrimmage against the Utah Valley University club team on Oct. 10. The Eagles lost to Utah Valley, but had a much-needed wakeup call before the game on Saturday.
On Oct. 12, the Eagles hosted the Cncc Spartans for their last home game of the season. With it being the sophomore game, the Eagles started off strong, scoring six goals in the first half. In the second half, the Eagles scored three more goals ending the game 9-0. Goals came from Claire Bowman (3), Ashley Brindley (3), Morgan Cragun, Tasha Kamachi, and Logan Duran.
Eagles goalkeeper, Meg Edwards said, "I will greatly miss all the sophomores, and I'm glad that we could come out strong on our last home game of the season."
With only two more games left in Conference play, the Eagles are tied for second place with the Snow College Badgers.
The Eagles will travel to Snow College on Thursday, Oct. 17, and Central Southern Nevada on Saturday, Oct. 19.
If the Eagles win both games, they will secure second place in Conference heading into the Conference Tournament.