USU Eastern art students participate in Helper's First Friday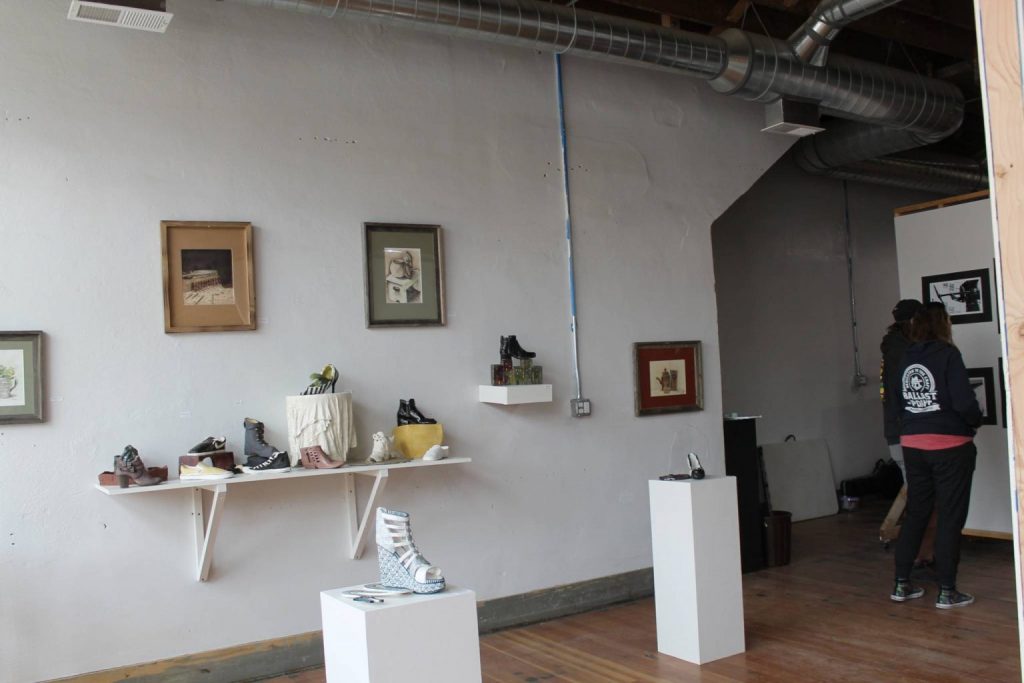 A Utah State University Eastern Student Pop-Up Art Show opens Friday, Nov. 1, as part of Helper city's First Friday's Gallery Stroll from 6-9 p.m in an art gallery at 182 South Main Street.
Titled "Dia De Los Muertos" (Day of the Dead), the First Friday's art stroll features student art from USU Eastern's art classes, instructed by Christopher Kanyusik, Jason Huntzinger and Ike Bushman.
Historically, Helper was established as a hub for local coal mining and railroad activities in Carbon County. More recently, a community of artists have established galleries and studios in Helper and the town's identity is being reshaped into a center for cultural events and an artistic showcase for Southeastern Utah.
First Fridays are celebrated in Helper's historic Main Street each month to explore the art galleries and studios that line its streets. The stroll includes dining and shopping as well as music and activities. The Western Mining Museum will also be open for the monthly celebration.
"This is a great opportunity for USU Eastern students to have their art work showcased as well as for the community to see what our students have been creating this semester. Everyone is encouraged to stop in and support our emerging artists, tour Helper's artist studios, and take part in all of the great events happening, not only for First Friday, but in Helper in general," Kanyusik said.