Visiting Capital Reef National Park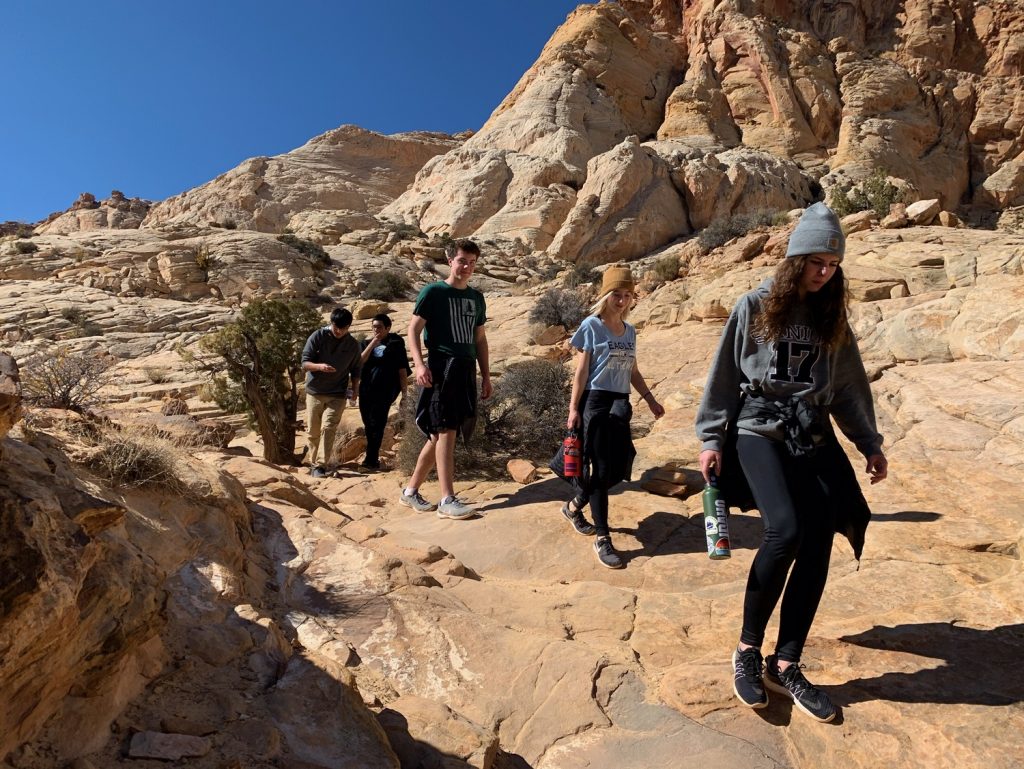 Imagine that you were a geology student somewhere in the flat expanse of the Great Plains. You'd literally need to drive hundreds of miles to be able to see the spectacular geology that's on display all around Price.
Price, Utah, is part of the region of North America known as the Colorado Plateau, which is home to all five of Utah's National Parks.
On Oct. 26, Michelle Fleck's physical geology students toured Capitol Reef National Park. The day was spent hiking through the Capitol Gorge slot canyon and to Hickman Bridge.
Students had the opportunity to see real examples several geologic features they had been studying in class this fall, including lava flows, the effects of erosion, rocks which have been folded by tectonic forces, the formation of sandstone cliffs and bridges, and stream features such as incised meanders and slot canyons.