Year Of The Woman: WWE performs first women's match in Saudi Arabia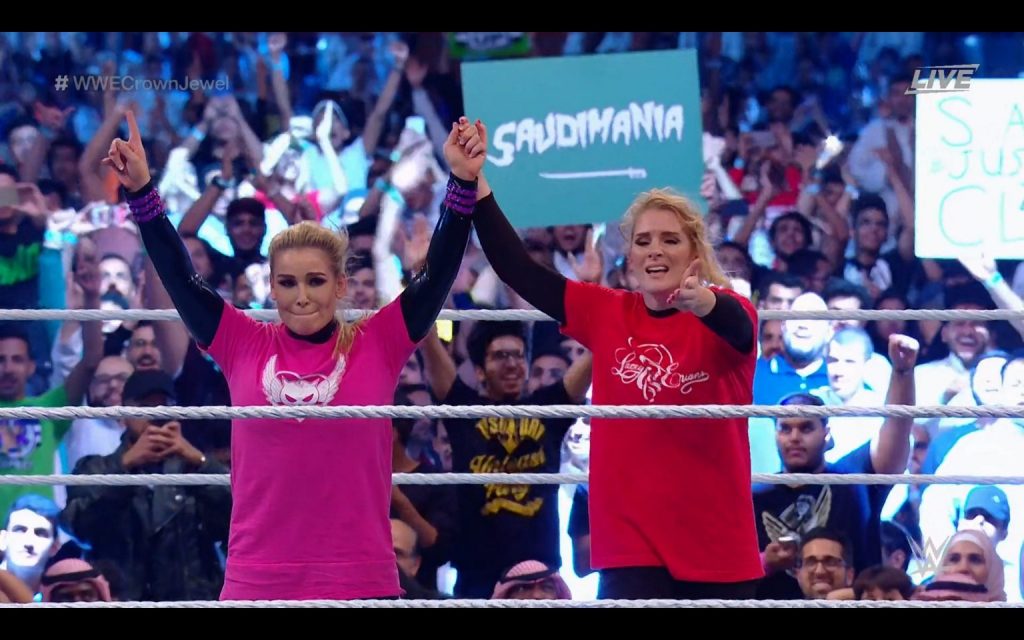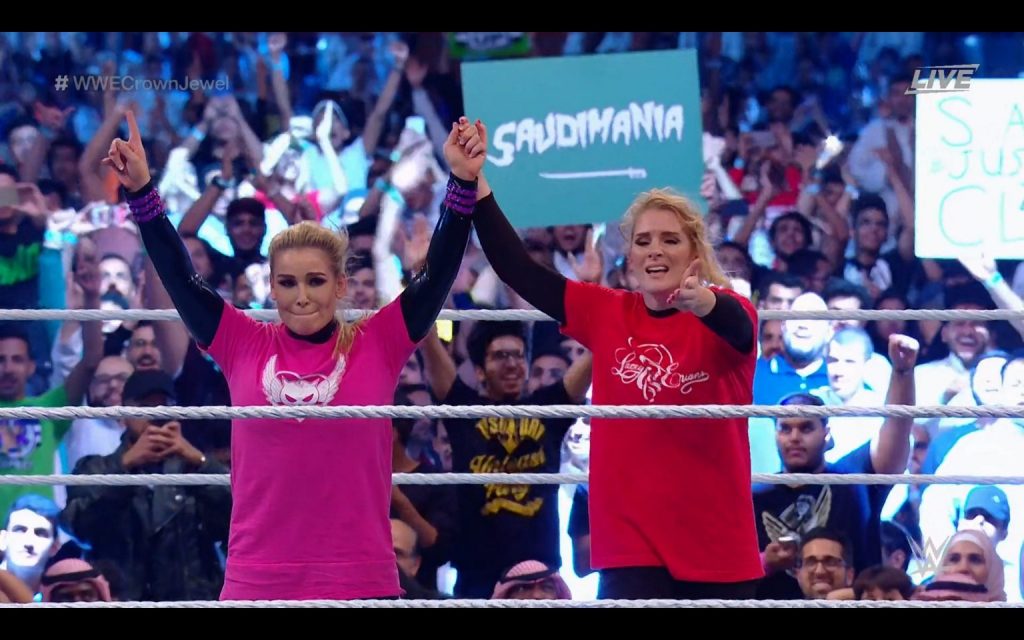 Cody Phelps: managing editor
On a day when most people are out gathering candy from strangers or dancing to music at a local party, the crew from World Wrestling Entertainment were making history at their annual Crown Jewel event in Saudi Arabia on Oct. 31.
The WWE has hosted major events in Saudi Arabia for 3 years. The shows have been a regular event every six months in the country, featuring major names like John Cena, The Undertaker, Rey Mysterio and Hulk Hogan.
While a majority of these events have minimal impact on the ongoing storylines and character trends for WWE programming, this one was impactful.
Not only seeing the WWE debuts for multi-time UFC Champion Cain Velasquez and World Champion boxer Tyson Fury, Crown Jewel saw fan favorite, "The Fiend" Bray Wyatt finally capture WWE's biggest prize, the Universal Championship. It also saw the first large scale women's performance in Saudi Arabian history.
The WWE has pushed for a women's performance in the country since the beginning of this deal. However, the Saudi Arabian sports and performance authority adamantly advocated against it due to its cultural laws.
These laws caused a stir for the WWE fans and roster alike, seeing as the WWE roster is chock-full of talented women, three of which featured in the Wrestlemania main event last April.
Just days before Crown Jewel 2019, the WWE universe received word from the Saudi Arabian sports authority that a female performance was approved. The match was set and two of WWE's finest boarded a long 14-hour flight to get from the United States to Saudi Arabia.
The two in question were WWE legend and future Hall of Famer Natalya and relative newcomer and "Sassy Southern Belle" Lacey Evans.
The decision to pick those superstars in particular was a welcomed one. While Lacey Evans is new to the WWE, she isn't a newcomer to danger. Lacey served her country in the US Military for years before heading home to entertain audiences as a WWE superstar.
In terms of wrestling ability, Natalya Neidhart was another solid selection. Wrestling for nearly half of her life, Natalya is a cornerstone of the WWE and women's wrestling. She trained for years in the famous Hart Dungeon with her husband Tyson Kidd.
The two have been entangled in a fued for the past several months, spanning several different match types and events so this match is one the fnas couldn't wait to see.
The ladies donned full bodysuits and T-shirts and put on an incredible performance in front of a very receptive audience. The showing culminated with both women embracing in the ring with a tearful hug.
This was a huge milestone for the movement towards world-wide equality and equal rights for women. The WWE has opened so many doors for women in the sports entertainment and professional wrestling fields.
Shortly after this event concluded, Natalya herself confirmed an upcoming all female Pay-per-view event set to stream on the WWE network. The event will be titled Evolution and will be a sequel to the first all women's PPV from 2018 also titled Evolution. The event is set to take place in Spring 2020.