Lori's Letters for the Lovelorn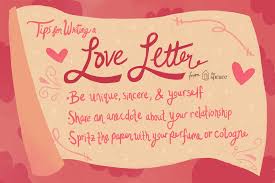 Dear Readers,
I wish I could say that spring is in the air, it isn't. However, love is for sure! Now is the time to start thinking of that someone special in your life and planning to celebrate your feelings for them next month.
"The best and most beautiful things in this world cannot be seen or even heard, but must be felt with the heart."
– Helen Keller
"To the world you may be one person but to one person you are the world."
– Bill Wilson
For Christmas, my younger sister made a Shutterfly book of my grandfather's love letters to my grandmother who was living 30 miles away while she was going to school and working. They had grown up together living right across the road from each other. When she left for school in 1937, he realized how much he missed her and the love he had for her all those years.
There must be over 25 letters in the book saved by my grandmother all these years. He sent one almost weekly and back then it took at least a week to be delivered. I remember her saying how fondly she looked forward to those long distance letters each week. What a wonderful memory! They were married over 50 years and now for eternity.
I suggest you take the time to write a love letter to that someone special in your life and let them know that you care deeply for them and would be lost without them this year for Valentines Day. It may end up being just what cupid ordered!
Whether you have a suggestion, comment or question; feel free to send me an email at [email protected] . I will pick one or two of the best and respond to them in the column. Have Fun and Love on!