CEU: the '90s: opportunities, technologies, concerns by students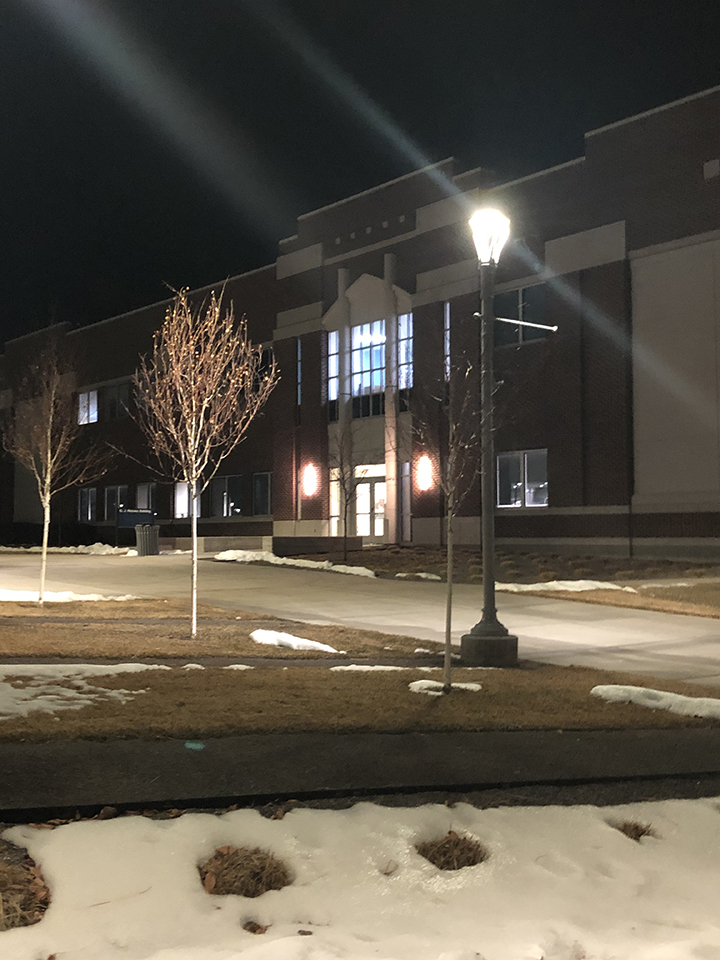 he College of Eastern Utah in the '90s had opportunities, but also major problems. A big opportunity would be the 2002 Olympics in Salt Lake City, Utah. The problems, student housing rights and no new buildings for colleges/universities.
Sessions residents concerned
In an article in The Eagle from Jan. 18, 1990, by Jake Shewmake, residents of Sessions Hall expressed concerns over the group-billing policy and a study hall.
There was a vandalism incident at Sessions Hall on Dec. 2, 1989.
Dean of Student Life, Jay Andrus and the CEU Housing Director, Joe Glorioso, told ASCEU Academic Vice-President, J.D. Conover that he would have to pay for damages, but he said he wouldn't and that group billing is wrong.
"Conover contacted Dennis R. Black, Perspective editor, the campus legal monthly newsletter and a legal specialist, who pointed out that group billing does raise many legal questions including that of the 14th Amendment to the Constitution which states that punishment without due process is forbidden," according to Shewmake.
Students in Sessions were concerned with the second floor TV room being turned into a study hall. This followed a series of complaints from students/parents of noise from the room.
"ASCEU officials plan to try and find a different solution to paying for vandalism, rather than punish students who have not committed any crime," Shewmake wrote.
No new buildings for colleges/universities
As of January 1995, 80,000 students were enrolled full-time in Utah's nine colleges/universities, that number was predicted to go up to 150,00 by 2010.
Gov. Mike Leavitt wrote an article as a guest writer and stated college classes should be delivered through technology with a campus experience.
He said an education provided through technology will be good for students across the campuses of Utah. These classes could be taken anywhere and at any time. He also says that buildings will stay put.
In 1995, he said technology-delivered classes would be big one day and students would take them. It is 2020, all college classes use technology, whether it's computers or a class over video.
The 2002 Olympics
In a 1995 article by Brittni Coe, she said the 2002 Olympics would be good for Utah by putting Salt Lake on the map and helping the economy.
This would probably be the only chance people from Price could watch the Olympics.
The Salt Lake Magazine reported that 82 percent of Utahns supported the Olympics in Salt Lake and they believed it could benefit Utah.
One way is the economy could improve. Leavitt said taxes would be low for the average citizen and profits for businesses would be at a high. The Olympics would bring jobs to Utah, including jobs for restaurants, hotels and airports. Utah would be on the map because of the Olympics. People from all over the world would come to the 2002 Olympics and maybe even want return to Utah.
CEU
In 1994, Utah Valley Community College was the top sports power in the conference for the past five years, followed by Ricks, Dixie and Snow.
Editor Barry Maxfield wrote that recruitment and retention at CEU was like playing Russian Roulette. He wrote about a drive to inflate recruitment and retention numbers in order to get higher amounts of education dollars under Pres. Michael Petersen.
The G.J. Reeves building was built in 1998, it provided classrooms for students to learn and get their education in. The first female black president at a Utah college was appointed by the Board of Regents at CEU: Grace Sawyer Jones.
In 1999-2000, President Thomas S. Monson, first president of the LDS Church, delivered the commencement address.
Although it is true there were some problems and debates on the CEU campus, the college was working to solve the problems to make it into the renowned college it is today.