Lori's Letters for the Lovelorn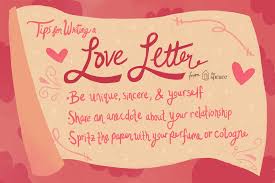 He loves me, he loves me not, so how many times have you played this game with the stem at the top of your apple? I am going to give you an opportunity to take a chance on love. The next column I share, will be for Valentines Day. I would like to highlight some of your love lines, jokes, pickup lines or even a short story of romance.
Consider these courtesy of Readers Digest:
• How did the telephone propose to its girlfriend? He gave her a ring.
• You are like dandruff because I just cannot get you out of my head no matter how hard I try.
• You are like my asthma. You just take my breath away!
• My name is Microsoft. Can I crash at your place tonight?
• Why should you never break up with a goalie? Because he's a keeper.
• What happened when the two vampires went on a blind date? It was love at first bite.
• What did one boat say to the other? Are you up for a little row-mance?
• My new girlfriend works at the zoo. I think she's a keeper.
• Why shouldn't you fall in love with a pastry chef? He'll dessert you.
• Never laugh at your girlfriend's choices. You're one of them.
• What do you call two birds in love? Tweet-hearts!
• Knock! Knock! Who's there? Olive. Olive who? Olive you and I don't care who knows it!
And last, but not least, my all-time favorite for Allied Health Professionals!
Ladies, why do you date a guy named Myco on a Friday night? Because he's a fungi!
Whether you have a suggestion, comment or question; feel free to send me an email at [email protected] . I will pick some of the best and print them in the column. Have Fun and Love on!