Esports teams start their spring season and prepare to destroy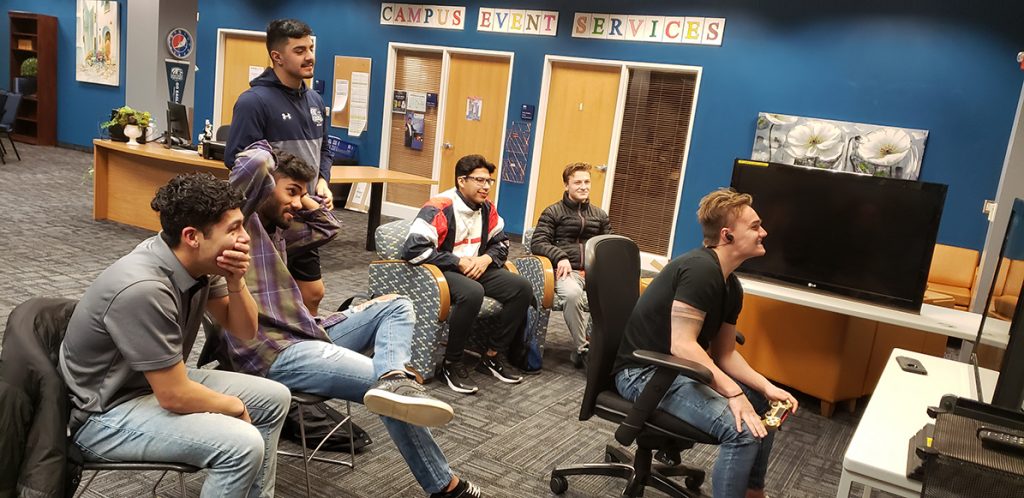 Esports first spring season is now in full swing. Last week, three out of the five titles on USU Eastern's Esports team competed in their first matches of the season in the NJCAA Esports league. The regular season runs until March 26th before the playoffs begin.
On Tuesday, Feb.4th, the Overwatch team went up against Carl Albert State College. Captained by Troy Cline, the team played its hardest. Unfortunately, they ended their opening match with a loss to the Vikings.
Up next to play was the FIFA team. They played four matches all together. Captain Grant Pierce played Ansteven Lor of Bryant & Stratton College, Kieran Anker played Iowa Central's Danijel Bozic, Kunda Kampeshi played Daylivette Vazquez of Bryant & Stratton College, Rhys Picton played Centralia College's Dustin Collins and Bryan Velazquez played Mohamed Abdallah of Bryant & Stratton College. Overall, the team won four out of its five matches for a great opening week.
The FIFA team has practiced two weeks as a team, though Pierce says they've been playing FIFA for a lot longer than that. "I'm surprised we did as well as we did. Four to one is not bad at all."
The Smash team brought home three out of three wins. Captain Tanner Martin played Garden City Community College's Kyana Maxwell (2-0), Joshua Rasmussen played Bismark State College's Rylee Hermanson (2-0) and Gabriel Lang played Crowder College's Melissa Hurtado (2-1).
The first round of the season, Martin said, was exciting as the team started off strong. "We know we are going up against stronger and stronger people, so we are excited to get better."
If you would like to watch Esports, you can do so in person in the Esports arena on the first floor of the JLSC. You can also cheer on the Eagles online at twitch.com/usue_esports.